CVC OFFICE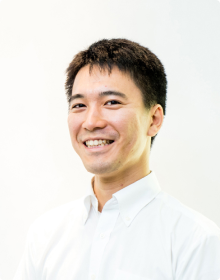 Taro Mitani
Deputy General Manager and CVC Department Manager
Technology and Innovation Center
In November 2019, Daikin established the CVC Office in the Technology and Innovation Center as an organization to promote collaborations with startup companies to develop new technologies and provide advanced solutions.

Based on our Group-wide strategic management plan FUSION, we are working toward the transformation of our business models together with upfront investments in closely related domains.

One of the characteristics of CVC is the autonomy that it allows each department (business division, etc.). Rather than the conventional style of decisions made by top management, each individual general manager executes authority for investment decisions. Along with quicker decisions, the departments bearing responsibility have greater motivation to promote collaborations and generate results.
INVESTMENT POLICY
Prioritiy on strategic returns such as strengthening existing businesses through business synergies and upfront investments in related domains
Investment fund of 11 billion yen in 2019-2024
Authority for making decisions to the general managers of the concerned divisions and the Technology and Innovation Center
Focus at an early stage
FOCUS AREA
Challenge to Achieve Carbon Neutrality

Refrigerant initiatives to support the AC business
Initiatives for new environment-related business
Technological development for a carbon neutral society
Promotion of Solutions Business Connected with Customers

Digital Transformation Supporting Innovation
・Promotion of DX
Creating Value with Air

Establishment of a large-scale IAQ/Ventilation business
Air that enriches people's lives
Creation of IAQ/air environments
PORTFOLIO
FLOSFIA Inc.

OCSiAl S.A.

Bitkey Inc.

High Altitude Management Co., Ltd.

Vantiq

Japan Data Science Consortium Co. Ltd.

Nature Architects, Inc.

Locix, Inc.

Fairy Devices Inc.

Informetis Co., Ltd.

Aidemy, Inc.
WASSHA Inc.

Provigate, Inc.

ABEJA, Inc.