AXIS magazine is the kind of magazine that designers and creative types alike have come across at least once. The magazine's goal is to help create the "air" of the times and to offer a view of the future from a design perspective. With 20 years' experience on the editorial board of AXIS as editor-in-chief, Katsutoshi Ishibashi spoke with us under the theme of "Creating Air (Society)" about the evolution of design and society as well as the "design-inspired society" of tomorrow.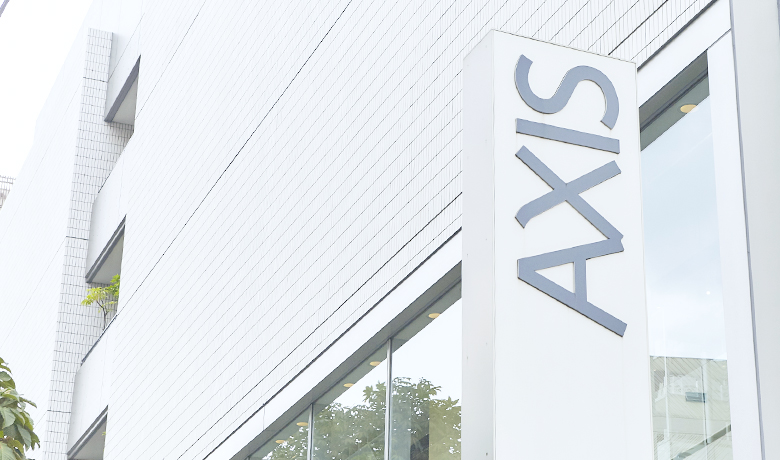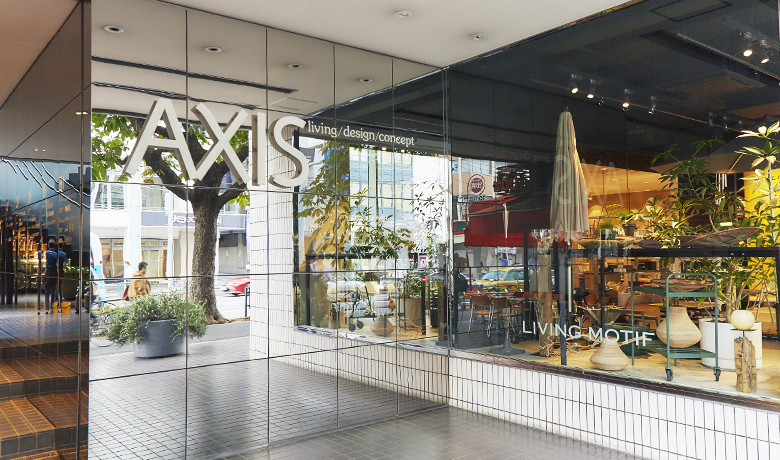 Expanding Design's Influence and Looking toward the Future
Just past the bustling intersections of Tokyo's Roppongi district and not quite as far as Tokyo Tower stands the AXIS building. A masterpiece in its own right, the stairwell to the courtyard is the creation of Shiro Kuramata, one of Japan's most prominent interior designers, and is often bathed in natural light. In the upper floors of this building is located the editorial department of the design-based AXIS magazine.
The magazine's May 2017 redesign brought numerous changes to the cover and other visual aspects, but the breadth of content―spreading much further out than the fixed walls of "design"―and the inherent dedication to creating a magazine that analyzes society and the future remains as strong as ever. What did you try to bring to the table with AXIS, and how did you go about planning and editing the magazine?
"I came into the editorial department just as the bubble economy began to burst, even though the Aoyama district of Tokyo still held on to the excitement with parties introducing new furniture. I couldn't help but feel a little uneasy there, though. (Laughing) There were already a lot of magazines covering the "current trends," so I didn't want to simply fall in line with the trend. I tried to maintain an outsider's perspective and did my best to avoid what everyone else was focusing on. I wanted to introduce more social ideas, things that could provide a new perspective. I also wanted to expand the range of design's influence and to open the window on what was to come.
"I think our intention for producing a bilingual Japanese/English magazine was originally to provide information on Japan to the rest of the world. However, the influence of Japanese manufacturers began to grow, and at the same time 'Made in Japan' products began to spread throughout the world, leaving foreigners with an active desire for information on Japanese design. As a result, AXIS began to attract attention overseas, and with that attention came various novel bits of information from throughout the world.
"For example, the edition introducing our cover interview series (No. 70, Nov.-Dec. 1997) featured the late master architect Ettore Sottsass."
The Gradual Melting of Design
AXIS positioned itself as a pioneer right at the cutting edge on a wide range of design-related subjects, but over time the definition of "design" itself inevitably changed.
"When we introduced AXIS in 1981, the term 'design' was not very widely recognized, so we were one of the first in Japan to launch a design-related magazine. As a term, 'design' was still new and shiny. My first interpretation of the term included a much broader blanket of what 'design' included. For example, we considered city and town development a general technology aspect of design, even going so far as interviewing local town offices. We also looked at medicine, agriculture, and disaster prevention, each field offering a new perspective that carried us forward.
"Recently, however, 'design' has become a more common term with fewer and fewer angles of approach. Local government and politicians have even begun using the term freely. 'Design' also became a well-covered topic that moved beyond physical objects and into ideas. We often say, 'Design eventually melts,' in that the structure behind 'design' has gradually faded away. In the past it was possible to pinpoint what exactly constituted the 'design' of a product. But as the connection to shapes began to decrease, design became a subject of systems and environments. As such, many of the new ideas surrounding 'design' are difficult to express in a magazine.
"For example, our features on prototypes were once a popular project in AXIS, but as the bankruptcy of the Lehman Brothers began to take hold, manufacturers stopped regularly making prototypes and instead began to rely on CAD programs and on-screen analyses. And so the shape of objects became less tangible. Even today I'm asked in China whether we print features on prototypes anymore."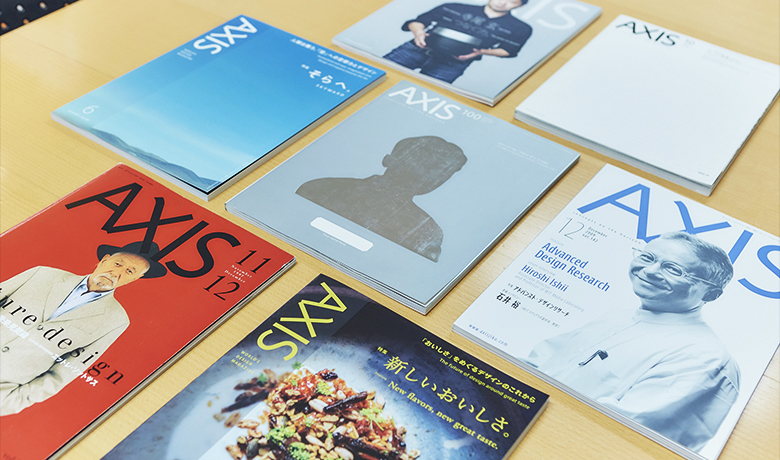 An Expanding Range of Possibilities for Designers
So what can those in the design field do to keep up with the changing times?
"I actually think that the areas available to designers have grown rather than shrunk. Instead of being limited by individual products, we can now look at the product's overall environment. In fact, we are left with no choice but to do so. Even in higher art education students are not taught simply how to draw a picture but instead every aspect of the design process.
"In a world where experiences are important, 'design' is the means by which we fulfill that experience. Naturally, corporate design departments have also changed. With the need for specialists from a variety of fields in addition to designers, I think it is safe to say that the range of possibilities when it comes to design has steadily grown. Along with that, the opportunities for designers naturally increases as well.
"In contrast to how things used to be, with a master designer in charge of design on his own, collaboration has become the heart and soul of design. Today, designers will rarely if ever find themselves completing a job on their own. In a corporate setting, the task is getting everyone on the same page and engaged in collaborative work. For example, engineers may be craftworkers and artisans, but teaming those engineers up with designers can lead to the creation of completely new products."
Conveying through Air, Disclosing through Design
"Personally, I tend to replace the word 'design' with 'solution.' After all, a design is merely the means of solving a problem. In this way, evaluating services or a system as a type of design is an obvious approach. The solution to the problems facing a town is a design. The solution to bringing life back to a shuttered shopping area is a design. Even as we speak, university design departments are being handed complete control over discovering ways to solve the problems of shuttered shopping districts in some areas.
"Even Daikin Industries' slogan―'Designing the Invisible Air'―carries far-reaching concepts of design that influence not only products, spaces, and architecture but towns and cities as well.
"Depending on how you approach it, 'Air' can have a much broader meaning than 'Environment.' You can look at it philosophically or as an expression for communication, as in 'reading the air of a place.' Any time you have a situation with air, something is being said. The same can be said for design, which plays a big role in telling a story.
"For me, design is something that prevails even in failure. Although in the end the conclusion is what matters, that conclusion never comes immediately. Instead, we find several ideas along the way, each needing to be tried and tested. That's design. The important thing is recognizing those ideas as they come along."