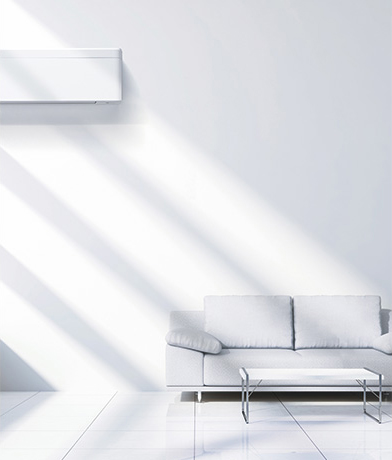 You cannot help but notice a wall-mounted air conditioner in a room. Many people have the image of it being "equipment," typically large and heavy.
We designed "risora" to transform such conventionally-perceived air conditioners into another item that forms part of the interior decor or furniture and creates an atmosphere.
Risora's silhouette can be expressed as both linear and rounded―it can be perceived in different ways depending on the person who sees it. It is not self-conclusive and features an "incomplete" design, a design with a margin to be completed upon and only when it is integrated into the individually-varied customer space.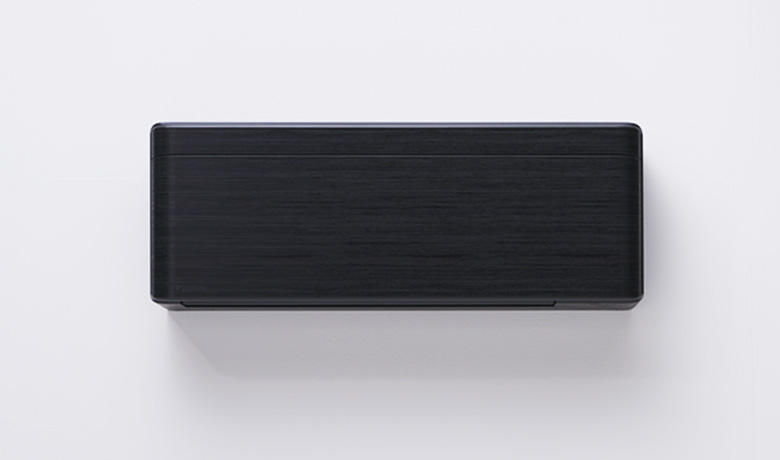 While "risora" leaves some margin, it also has details in perspective. Instead of employing a machine-like shape that makes it appear as if it suddenly sprouted from the wall, the composition of the frame parts integrally expresses "lightness" in its shape, creating a comfortable living space as well as clean air.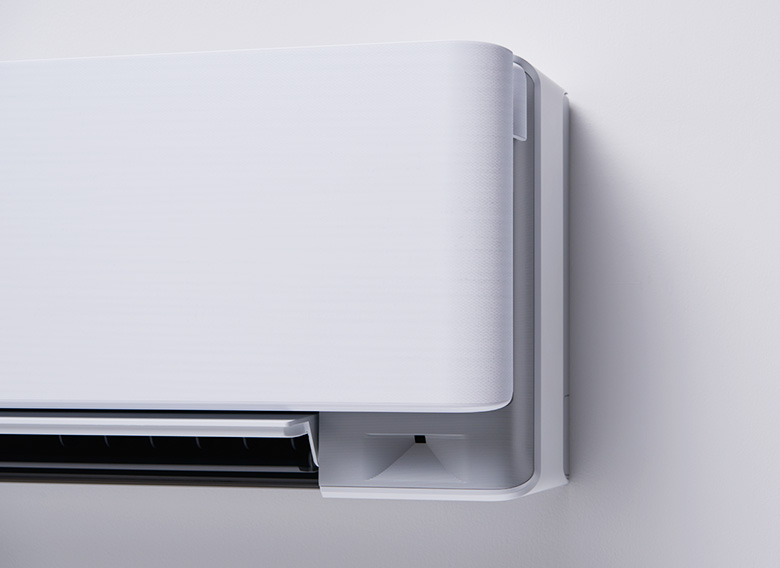 The other feature that characterizes "risora" is the seven concept colors available for the panel. The concept color panels were crafted as a result of our study on the diverse experience values that people enjoy in their living quarters: relaxing, focusing, and having fun. This selection offers a wide range of color-texture combination to cater to the different ways people live.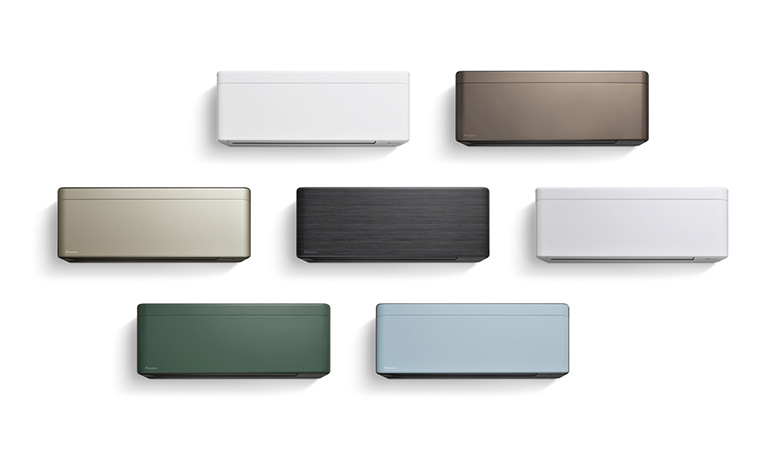 Visual acceptability is another function of air conditioners. A household room air conditioner creates the atmosphere of the room year-round as part of the interior design. People feel its existence unconsciously even when it's not in use. When summer comes around, at that first moment of turning on the cooling function on your remote―you may find you light up with a pleasurable sensation. Not only are we focused on a more appealing appearance, but we will also continue to design new lifestyles that make users look forward to the moments when they use the air conditioner.