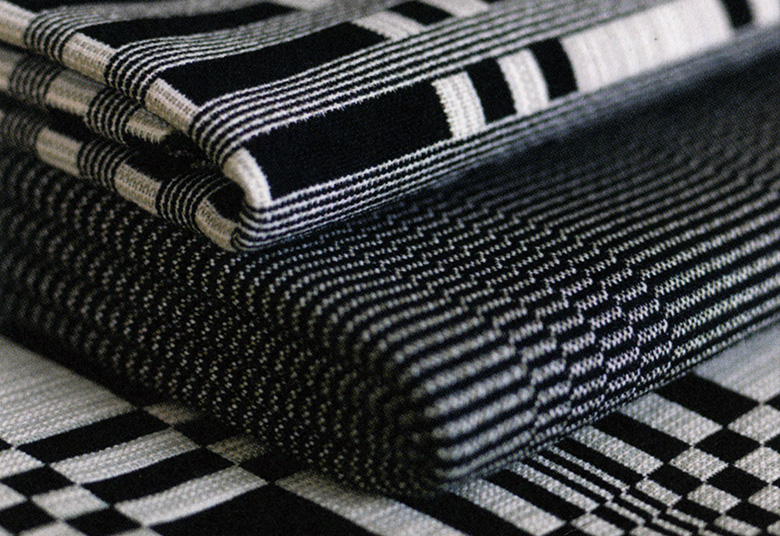 Kyoto-based interior design firm Rakusai, which served as the coloring and textile advisor for Daikin residential air conditioner "risora," joins with Johanna Gullichsen, a prominent Northern European textile brand located in Finland, in a collaboration that extends beyond the world of textiles.
Rakusai adds a new perspective to Johanna Gullichsen's worldview of beautifully organized geometric patterns and extensive color variations with products freely displayed in Japanese traditional machiya (townhouse) architecture. Various interior items including Japanese-style partitions, tatami mats of Japan's floor-sitting culture, and belbien, an elegant decorative surface material, are presented at Shimadai Gallery in Karasuma Oike, Kyoto. We hope you will enjoy this completely new world that fuses Finnish and Japanese culture.
Period: Wednesday, June 27, to Saturday, June 30, 2018
Venue: Shimadai Gallery (nationally designated cultural property)
Time: West Wing 10:00-18:00, East Wing 10:00-17:00
Shimadai Gallery
Higashinotoin Nishikita-kado, Oike-dori, Nakagyo-ku, Kyoto, 604-0844
TEL: 075-221-5007, FAX: 075-861-3612
One-minute walk from Exit 1 at Karasuma Oike Station on the Karasuma and Tozai subway lines
www.shimadai-gallery.com
Contact:
Rakusai Co., Ltd.