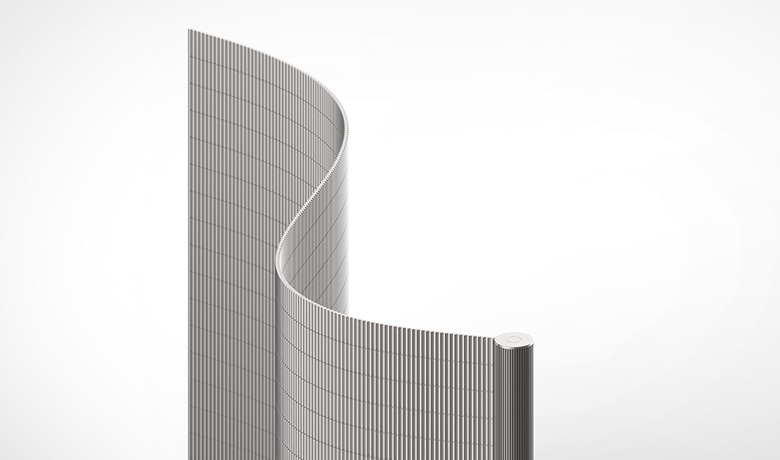 The roll partition Linea is a mobile personal air conditioner designed for offices. Linea is an Italian word meaning "line" and was used because of the way the partition draws a line in space.
Daikin has long researched optimal air for various living environments. Among the many different types of air suitable for each environment and situation, we developed this product with a focus on air for improving concentration, especially air that helps raise productivity. The recent trend for offices is toward effective utilization of space and creation of an open environment to promote active communication through flexible layouts and freedom in work styles. Many offices now provide semi-private office spaces and pods as a means to encourage better concentration.
However, the environment that truly helps people concentrate may depend more on the mood they are in. We think working at a space that matches the mood is a factor that increases concentration. If this is true, private space should be created flexibly and easily depending on the situation.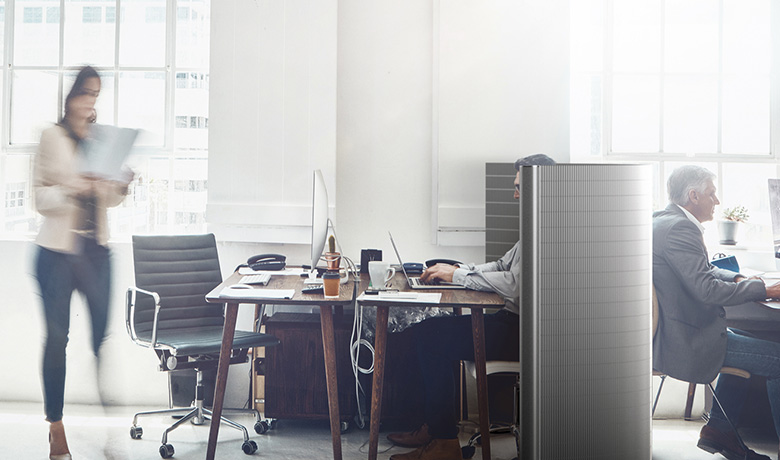 From that perspective, we developed this personal air conditioner and roll partition Linea. Linea can be rolled up into a compact size for easy portability and was designed to create private space anywhere just by rolling out the partition-style sheet. Using an air vent, it provides comfortable air conditioning for the space around users. A sensor detects users' conditions and controls temperature, humidity, and odors to create a space that helps them concentrate.
Not only that, we aimed to depart from conventional typical home appliance designs to meet recent needs for sophisticated designs at the office. To ensure it harmonizes with its surroundings, like furniture does, we adopted a simple design that combines a universal shape with a sense of quality. Linea enables users to create their own private space without undermining the overall atmosphere of the office space.
Linea is a concept model aiming to apply Daikin's "air for improving concentration" in offices. Beyond Linea, we will continue searching for various other solutions to enrich the lives of users in the future with the air we provide.