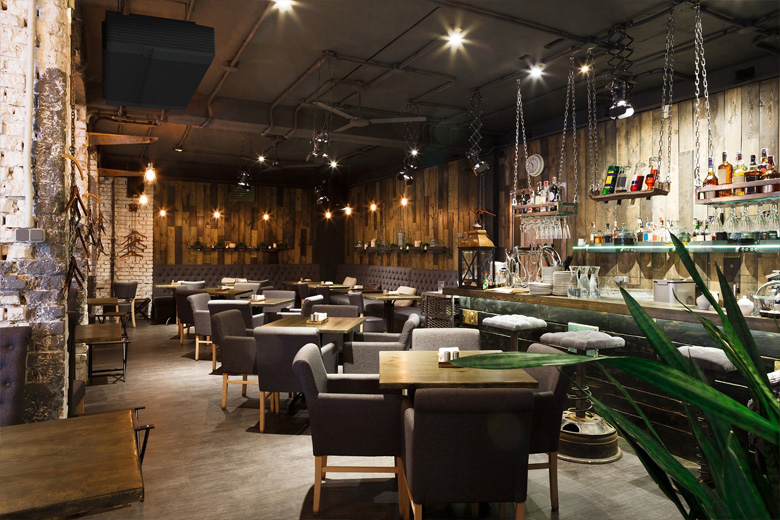 From Compromise to Freedom of Choice
Recently, the number of stores selecting open ceilings with exposed beams and pipes has been growing. This is because open ceilings create a spacious feeling and sense of liberation that marches in step with the trend for industrial-style interior spaces. Amid this trend, conventional commercial air conditioners face the challenge of how to avoid spoiling the ambience of stores with open ceilings. Because many indoor units have a strong presence with distinctive designs of their own, they often stand out in space. In the existing lineup of indoor units, there had been no product choice that could coordinate with open ceilings. This forced many stores to adopt ducted air conditioners or ceiling-suspended cassette air conditioners, even when air conditioning efficiency was not optimal. Consequently, we designed Stylish Flow in the hope of realizing without any trade-offs the air conditioning expectations of interior designers and users.
A Design to Satisfy Unwavering Standard
One characteristic of Stylish Flow is that its design becomes complete when placed in space. In other words, unlike conventional air conditioners whose designs are complete as standalone products, Stylish Flow assumes a familiar intimacy that plays a supporting role to space, the leading actor. For example, to minimize its presence as much as possible in a highly-visible open ceiling, product height has been reduced to 210mm. Shape and colors have also been subdued with a linear, square appearance sporting a black matte finish. Being highly compatible with all spaces and colors, the design easily blends in with any ceiling space, a feature that appeals to the unwavering standards of a wide range of interior designers.
Needless to say, as a dedicated air conditioning manufacturer, we have also explored fundamental functions of the air conditioner. For instance, open ceilings tend to cause uneven temperatures. Stylish Flow takes advantage of being ceiling suspended to blow airflow upward from a horizontal position and circulate warm air at the ceiling all the way to floor level to eliminate uneven temperatures. With its configuration of four slim flaps, the design allows for improved efficiency in controlling the direction of airflow and looks stylish when placed in space.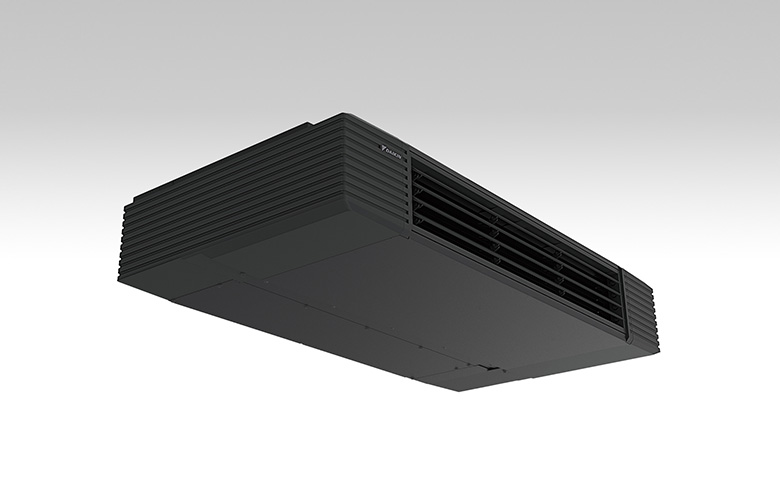 Pursuit of Optimal Balance
There was one thing we could not have compromised when developing the product: a focus on the air conditioner that transcends just aesthetic design. As the size became slimmer and smaller, the development department struggled to provide sufficient airflow volume, low operation sound, and high air conditioning comfort. No matter how sophisticated it may be, the design of an air conditioner cannot be considered truly good unless it provides functionality and usability that harmonizes with the surrounding environment.
Because in-house designers are not artists, I don't believe we should be self-indulgent in the pursuit of product design. This is why I always try to identify market needs from a customer's point of view and work closely with the development department to achieve optimal product balance. And most importantly, not only our dedication to design but also our dedication to high quality air conditioners represents the pride of Daikin as the "Air Specialist."