"Floor Standing Air Conditioner Unit" for Australia and New Zealand
■Outline
This floor standing air conditioner unit features eco-conscious heat pump heating that perfectly complements local style heating. Leveraging Daikin's unique two-way airflow, the product heats spaces with the warm sensation of a fireplace that local residents prefer, and it can also quickly send heat at floor level for people who only wish to warm their feet.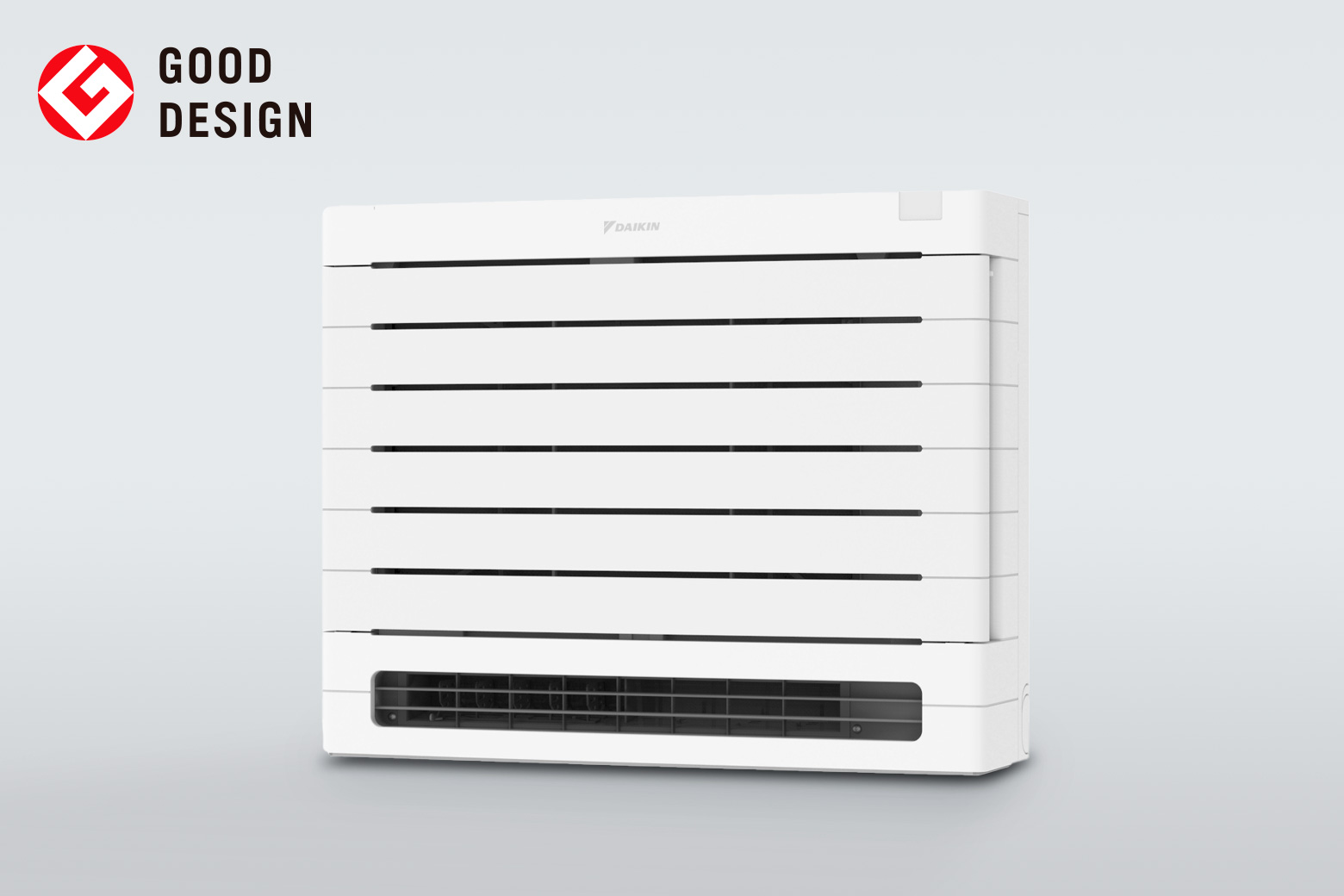 ■Jury Conclusions
This floor standing air conditioner unit for Australia and New Zealand is a product developed to fully reflect the local lifestyle in its design. In addition to the climate conditions of southern Australia and design requirements for temperature control, development focuses on the local culture and customs of people who gather around the heaters to stay warm and relax and people who may only want to keep their feet warm. The design effectively leverages Daikin's unique and efficient two-way airflow while complementing living spaces without being overwhelming. We were greatly impressed with the company's steady and sincere approach to development that recognizes user needs.
■Thoughts from the Designers
For product development, we revisited life events occurring around air conditioners to go beyond simple temperature control for maintaining comfort and envisioned a product that helps create a special ambiance for consumers. Because functions and lifestyles differ greatly for each region including Asia, Europe, and the Southern Hemisphere, we regularly listen to local voices and work to deliver products that precisely reflect their wishes.
Designers: Mana Yamashita and Marie Kabu
Far Infrared Heater "HYBRID CERAMHEAT"
■Outline
The radiant, warm air of this hybrid heater provides a new experience in comfort that reminds people of sitting in front of a relaxing fireplace. The main body surface is constructed of perforated metal, and Daikin's unique ventilation design contributes to improved product safety.
The front panel has a structure that both hides the internal mechanisms and radiates warmth. In addition, Daikin's unique ventilation design suppresses temperature increases on the surface of the main unit, making it safe even for children to touch.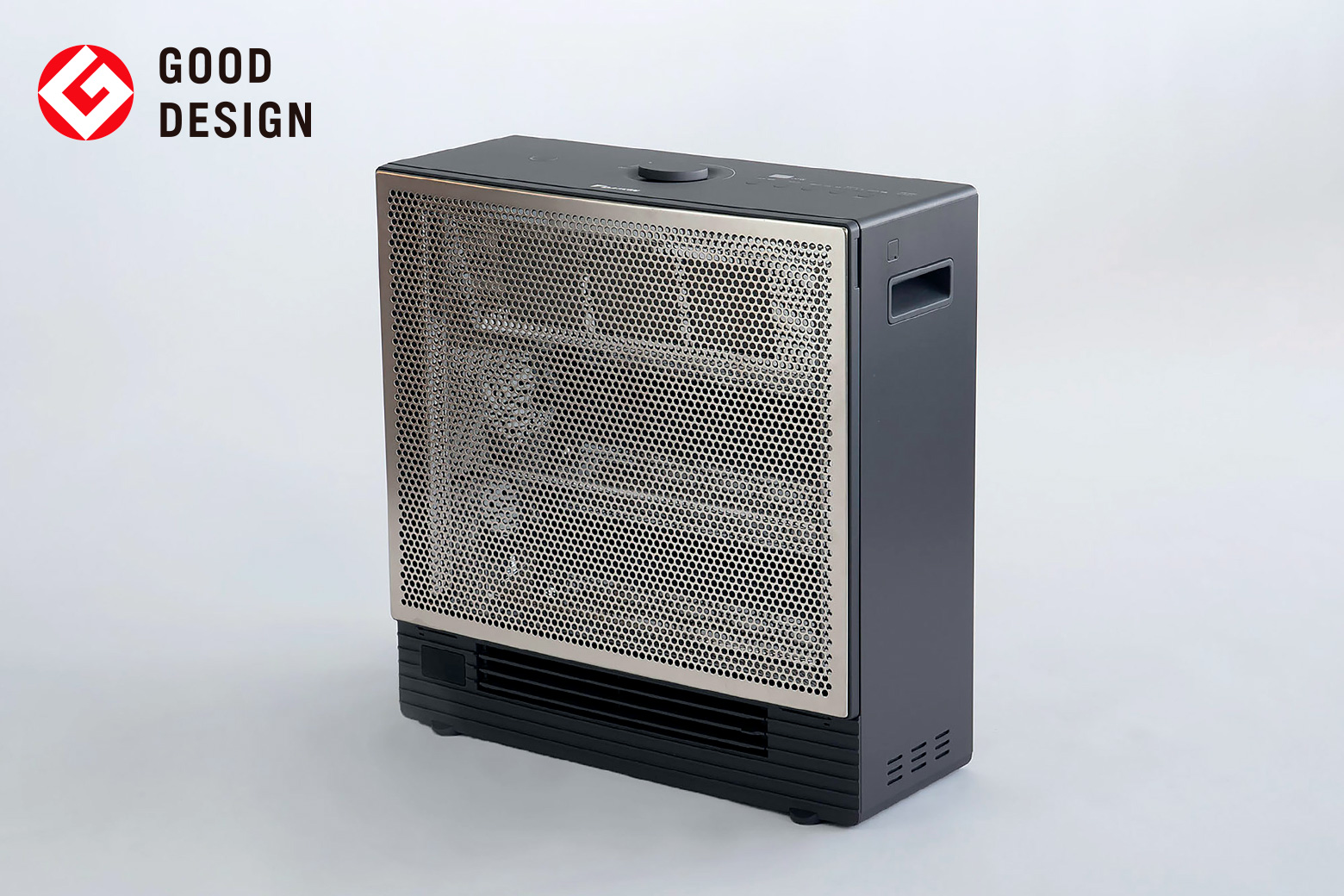 ■Jury Conclusions
With its unique air passage and structural design, the product provides a safe and reliable heating experience that is not found with conventional far-infrared heating systems. While it lacks a visual display of warmth from a light that is common with conventional electric heating equipment, the product can be said to be the result of a sincere approach that shows concern for safety during use. With a static design and CMF*2 that give it the appearance of a tool, the product will fit into a variety of spaces no matter the installation environment and will be affectionately used for many years. The intuitive operation provided by a large, symbolic dial-type interface on the top is another feature we liked. We would also like to commend the designers for actively working towards product commercialization.
■Thoughts from the Designer
To create a new experience in which a heater warms your body without becoming too hot to the touch, all of our engineers came together to select the materials and review the shape. I hope that customers will spend many hours enjoying the warm air and peace of mind that it provides.
Designer: Marie Kabu
Humidifying Type Streamer Air Purifier (MCK904A)
■Outline
These days people value their family bonds and are spending even more time in the living room. Fortunately, this humidifying air purifier utilizes unique airflow control to quickly clean the air in the living room where family members gather. Use of a wood grain pattern also promotes a sense of tranquility in living space.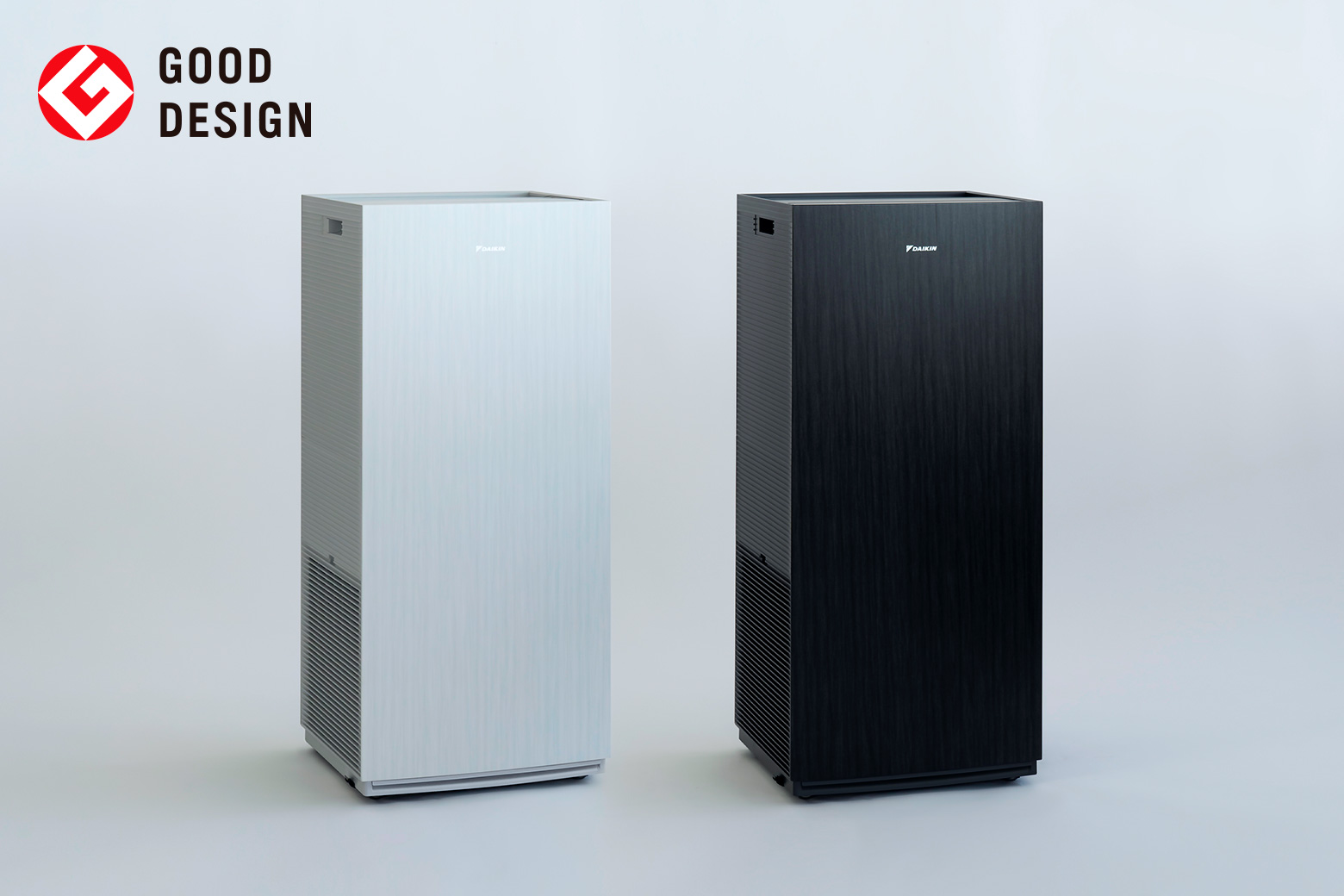 ■Thoughts from the Designer
Airflow control was further enhanced to protect families from external harmful substances, and we generated a space-saving design that enables people to fully enjoy their work, studies, and hobbies. Product development has kept moving forward with small improvements that create spaces to further enhance our daily lives. In the future, we will continue listening to customers in our quest to meet their needs and confront issues relating to the environment and the air surrounding us.
Designer: Kiriko Higashiyama