Japanese Yearn for the American Lifestyle;
Daikin Tests New Residential AC Market
Enjoying great prosperity in its so-called golden age, the United States nurtured a unique affluent lifestyle.
Home electric appliances represented one aspect of that affluence. Demand increased for these appliances, and a wide-range of products could soon be seen in the average U.S. household. Television sets replaced radios and became the centerpiece of the living room, while other large household appliances successively made their way into people's lives.
A large living room in a big house; a sofa in the living room where every family member sat and relaxed; a family getting together around the television set in the living room; and of course, pleasant family outings in a big car―this was the life that the rest of the world yearned for.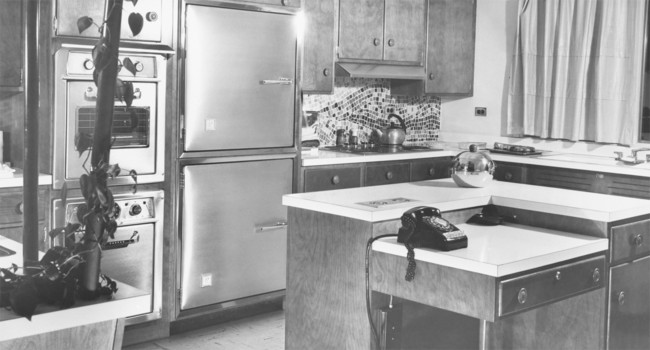 That was the America lifestyle depicted on American situation comedies seen worldwide that fascinated the rest of the world. In Japan, the Tokyo Tower was completed in 1958, and television broadcasts rapidly were increasingly being watched by Japanese families. This was when demand for electric appliances, including the three sacred treasures of a black-and-white television set, washing machine, and refrigerator, grew among average households.
This happy and affluent American lifestyle became the dream of people from all over the world, and just as it was reaching its zenith the counterculture would emerge in the 1960s to sweep it away in its shining glory.