New Office Buildings Spur Urban Development.
Outdoor Unit Contributes to Outside Appearance of Offices.
Having stagnated from uncertainty for the future, the global economy continued its steady march to recovery. In the global market, a new reality called forth new considerations such as terrorist countermeasures but building construction flourished with the infusion of new investment.
In 1998, construction began on the super skyscraper Taipei 101 in Taipei, Taiwan. Upon its completion in 2003, Taipei 101 surpassed the Petronas Towers, located in Kuala Lumpur, Malaysia, as the world's highest building (at the time).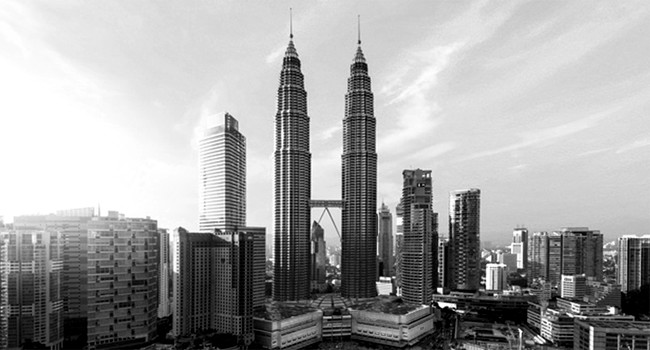 Furthermore, the 30 St. Mary Axe Building was completed in London by Norman Foster, the UK's foremost architect. The super skyscraper, built in the heart of the City of London, has an unusual exterior resembling a pickled cucumber. Londoners nicknamed the building The Gherkin, and it has become a famous new landmark in London.
The trend for new building construction spread even to Japan as evidenced by the completion of the Marunouchi Building in front of the Tokyo Station and opening of Roppongi Hills in 2003. City redevelopment prospered, and new office spaces were springing up everywhere.