Under Japan's Law for the Promotion of Effective Utilization of Resources, relevant equipment must meet J-Moss standards.
J-Moss (JIS C 0950):
The marking for presence of the specific chemical substances for electrical and electronic equipment
Gist of the Standards
Indicating on labelling which of the specified chemical substances are contained in electrical and electronic equipment is meant to achieve the following:
Management of chemical substances will be improved in all stages of the supply chain and life cycle.
End consumers can easily understand the substances contained.
It will lead to more effective use of resources and less impact on the environment.
Spread the use of electrical and electronic equipment in which substances are properly controlled.
Products Covered
(1) Personal computers
(2) Unit-type air conditioners
(3) Television sets
(4) Refrigerators
(5) Washing machines
(6) Microwaves
(7) Clothes dryers
Specified chemical substances
Content Labelling
If the content of the specified chemical substance exceeds the standard values, its content must be indicated on the product itself, the packaging, and on catalogs and other documentation. This information must also be put on the company's website.
The content of some of the chemical substances does not need to be indicated on the labelling, and other chemical substances do not need to be indicated on labelling if they are below the standard value. However, these must still be shown on the company's website.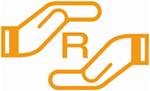 Label indicating substances contained in product
Green Mark Labelling
Electrical and electronic equipment whose content of the specified chemical substances does not exceed the standard values may bear Japan's Green Mark eco-label on the conditions stated in the Guidelines for Using the Green Mark for Specified Chemical Substances in Electrical and Electronic Equipment.*

Green Mark
*

The Guideline is issued by the following three industry associations.
Japan Electronics and Information Technology Industries Association (JEITA)
Japan Electrical Manufacturers' Association (JEMA)
Japan Refrigeration and Air Conditioning Industry Association (JRAIA)