Where is the Project Site?
The Western Ghats mountain range runs west along the Indian Peninsula. The monsoon winds striking the Western Ghats from the southwest produce high levels of rainfall. The varied topography and plentiful rainfall of the region have nurtured diverse and rich flora and fauna. However, destruction of the forests for fuel by both average households and industry continues to this day. The project covers the districts of Ratnagiri and Sindhudurg in Maharashtra State in the north of the Western Ghats. About half of these districts are still covered by forests, but about 90% of this is privately owned land managed by local communities. This means the cooperation of these communities is crucial for the protection of the forests and the biodiversity they contain.
What's the Project About?
Scheduled to begin in 2016, the project looks to achieve long-term protection of the community-owned forests in the north part of the Western Ghats. It will include community-centered planning and implementation of forest protection activities, reforestation using native tree species, local business development such as medicinal plant harvesting, the introduction of more efficiently burning furnaces, and surveys related to ecosystem services.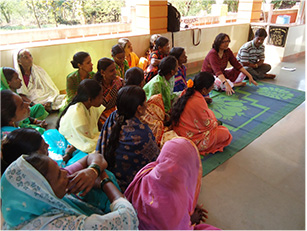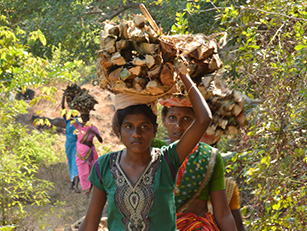 © AERF India/photo by Jayant Sarneik