Large-Size Facility
Daikin's high efficiency chillers feature outstanding economical operation that lowers electricity consumption, even at large facilities where large amounts of energy are consumed.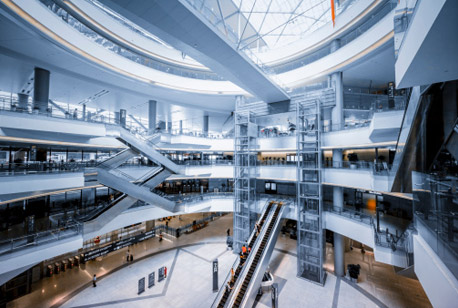 Process Cooling at Factory
Factories utilize Daikin chillers in a variety of ways including process cooling where harsh demands are placed for all types of temperature conditions, precision control, and stability.
Data Center
Daikin meets increasing demands at data centers including the need for high reliability, stability, and economic operation where cooling is performed year round.