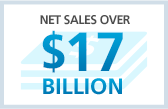 The global No.1 air conditioning manufacturer*1 with over 17 billion U.S. dollars*2 in total net sales.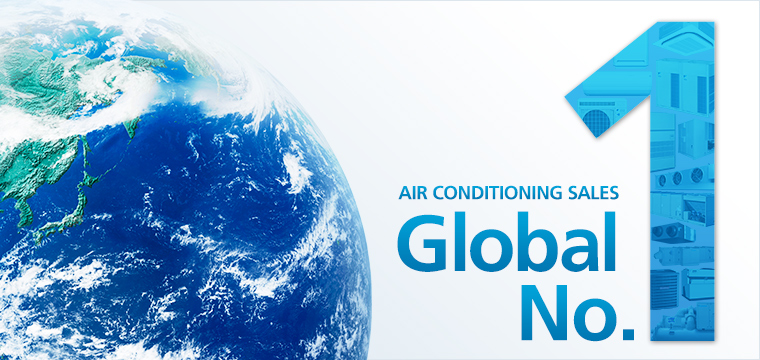 Daikin continues steady growth and pursuit of challenges.
Sales in our air conditioning business achieved the global No. 1 position, and net sales of the Daikin Group exceeded two trillion yen in FY 2015.
Even as we expand our business through constant reforms, we are envisioning the future of customer needs.
*1 Source: Fuji Keizai Co., Ltd. "Global Home Appliance Market 2021"
(Ranking of Equipment Sales for Global AC Manufacturers [FY 2019 Results])
*2 Equivalent to two trillion Japanese yen