Applied Products
For applied products, different types of compressors are adopted to provide suitable solutions in different applications, which include extensive capacity range from several kilowatts to several thousand kilowatts, and a wide temperature range from comfort and process to hot water supply.
In terms of refrigerant selection, we are adopting appropriate refrigerants that are appropriate for each compressor type and application by satisfying both function and performance requirements, while ensuring environmental friendliness and safety.
In addition to considering the impact of the global warming potential of each refrigerant itself, we will maximize our contribution to the mitigation of global warming throughout the product lifecycle by improving our products and service solutions, which can lead to the reduction of refrigerant charge, leakage, and power consumption.
Applied product applications and new refrigerant choices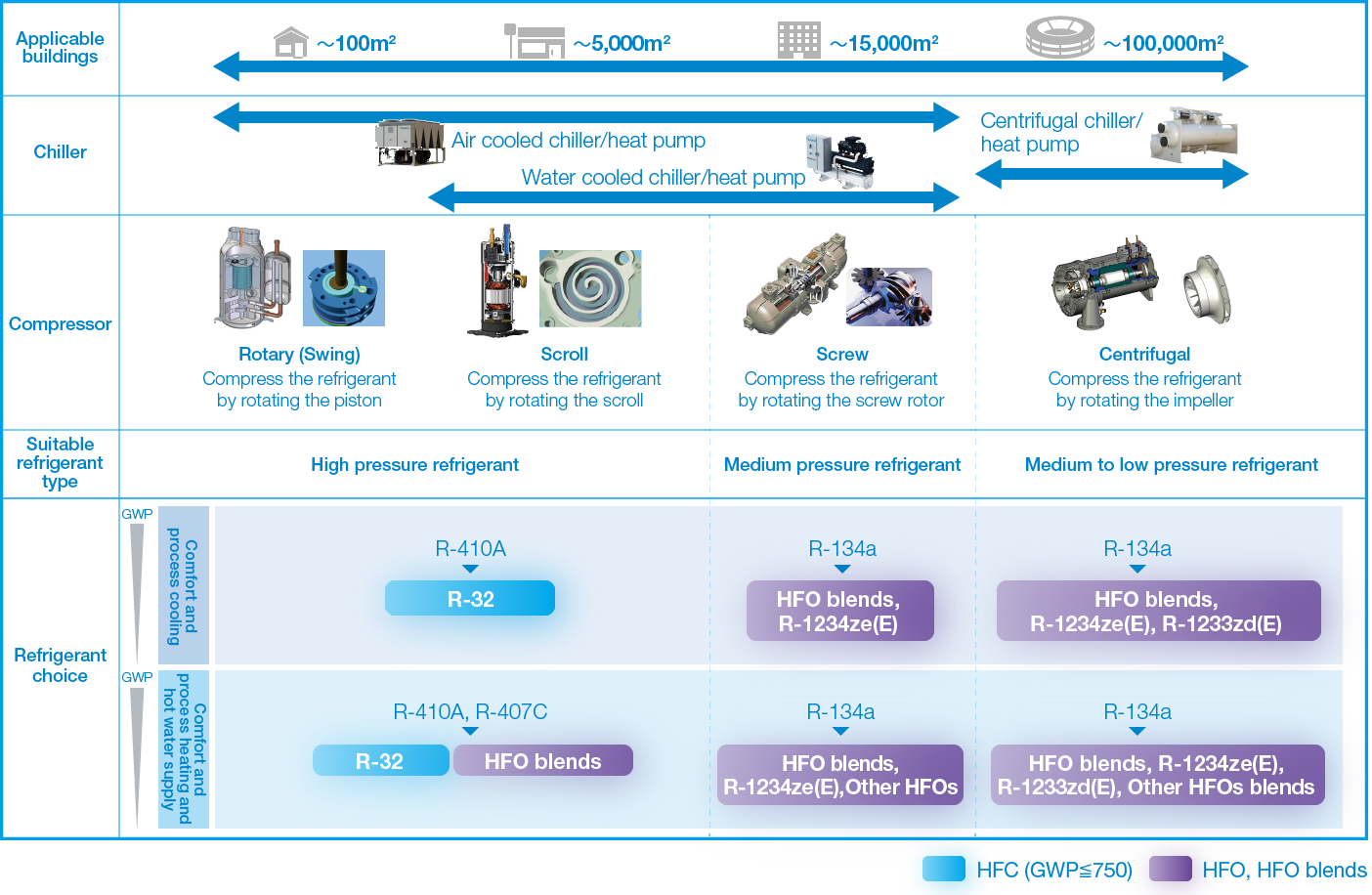 To further our contributions to the mitigation of global warming in regard to total lifecycle environmental impacts, Daikin will engage in the following undertakings:
<Products>
Develop refrigerants and equipment tailored to each application
Develop new heat exchanger designs that can reduce refrigerant charge
Improve technologies such as inverter that realize energy savings
<Service Solutions>
The lifecycle of applied products is relatively longer than other equipment types, thus the maintenance service solution is an important factor to contribute to the reduction of environmental impact.
Develop sensing technologies that detect refrigerant leakage.
Provide timely maintenance service and energy-saving system controllers by utilizing remote monitoring of product operating data, in order to keep the product running constantly with high efficiency.