Daikin Advantage
Optimum Solution
Outdoor units covering a wide performance range along with a full selection of indoor units deliver customized solutions to customers that precisely match their individual needs.
Enhanced Comfort with Inverters
Inverters maintain set temperature by detecting load and using variable speed control to maintain optimum efficiency and comfort.
Energy Efficient
Daikin's advanced inverter technology deftly manages operations during partial loads to deliver maximum energy efficiency without sacrificing comfort.
Flexible Installation and Layout
Installing to areas with space limitations has become easier with our compact outdoor units and ability to use long piping.
Application
Product Lineup
Promotion Movie
Ceiling Mounted Cassette Type (Round Flow)
The movie introduces Round Flow Cassette with sensing and airflow control technologies.
Duct Connection Low Static Pressure
The movie introduces Compact Low Static Pressure Duct which is suitable for close living spaces such as hotels and condominiums.
Technology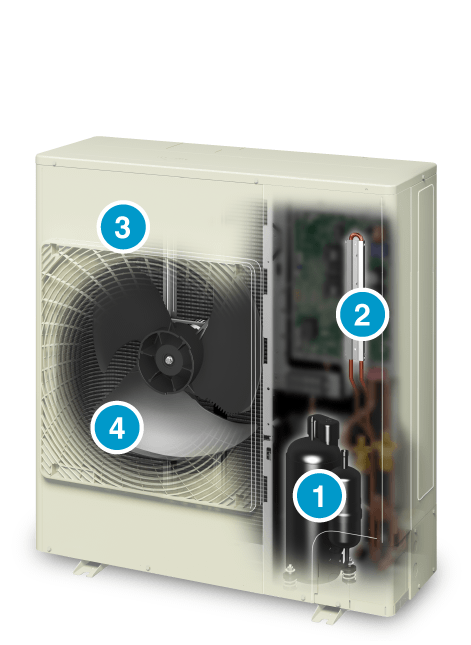 *

Features and specifications differ according to model.
Wired Remote Controller
Stylish Remote Controller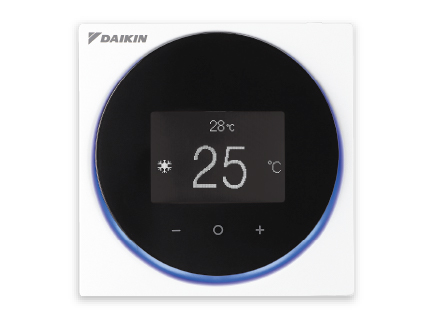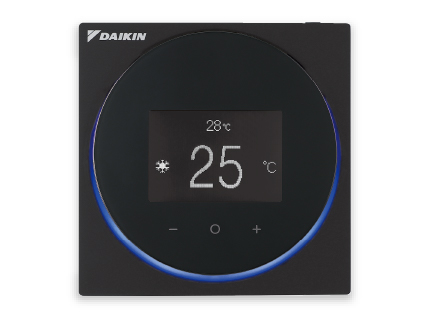 Sleek stylish design
DAIKIN APP for Installer simplifies the advanced settings such as field settings
Useful administration / Shorter and Easier installation
Navigation Remote Controller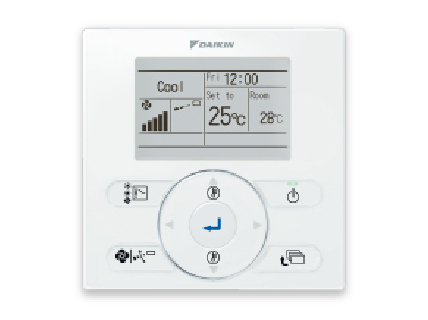 Operation is easy and smooth, just follow the indication on the remote controller
Weekly schedule can be set 5 actions per day for each day of the week
Circulation airflow, a function for the latest cassette type can be set
Simplified Remote Controller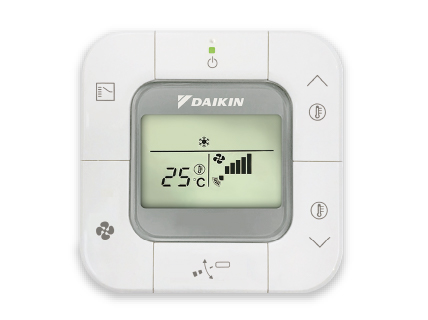 Simple operation by using only six buttons, and users have direct access to basic functions
Intuitive design by using pictograms enables user-friendly interface
Overseas guests at hotels understand functions without having to know a foreign languages