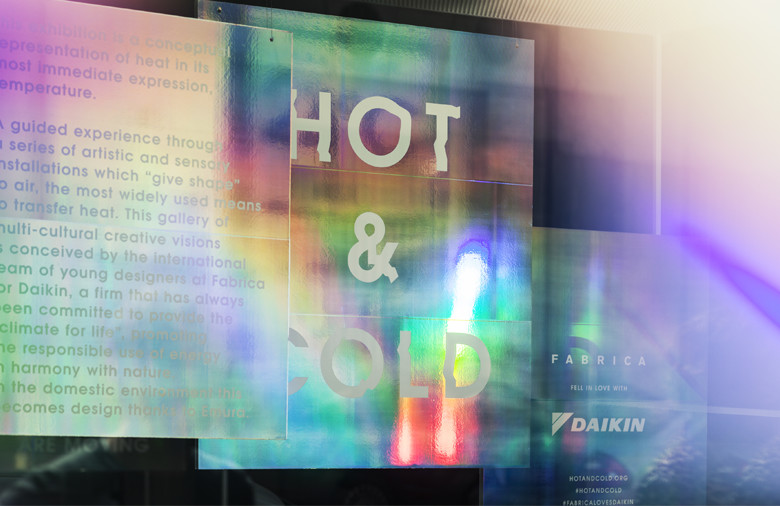 Daikin presented the installation "HOT & COLD" at Fuori Salone 2014.
"HOT & COLD" was an exhibition that inspires people to feel the temperature.
The warmth and coolness felt by individuals was not related to the actual temperature, but varied from a given environment, and moreover, from the perception of each person.
Sublimating this concept into art, Daikin expressed its views on the relationship between people and air.
Fabrica, the Benetton Group's communications research centre, partnered with Daikin for this exhibition which received numerous accolades from the international media and designers in attendance.