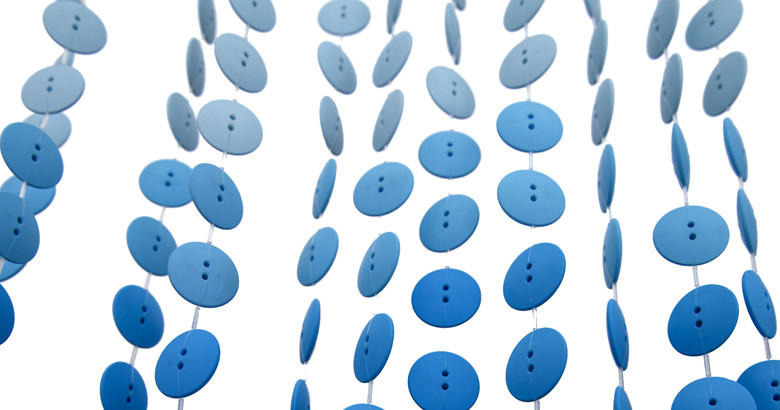 Daikin exhibited a curtain of buttons using the fluoroelastomer "DAI-EL" at the International Rubber Conference (IRC) sponsored by the foundation of The Society of Rubber Science and Technology, Japan.
With the aim of international exchanges for the advancement and development of scientific technology, the IRC welcomed people in fields related to rubber and elastomers from every country to the conference hall. IRC 2016 marked eleven years since Japan had last hosted the event.
The curtain of buttons used 1,100 individual buttons to express color gradation. With their excellent coloring and smooth feel, the buttons captured the interest of visitors in a way only Daikin can.