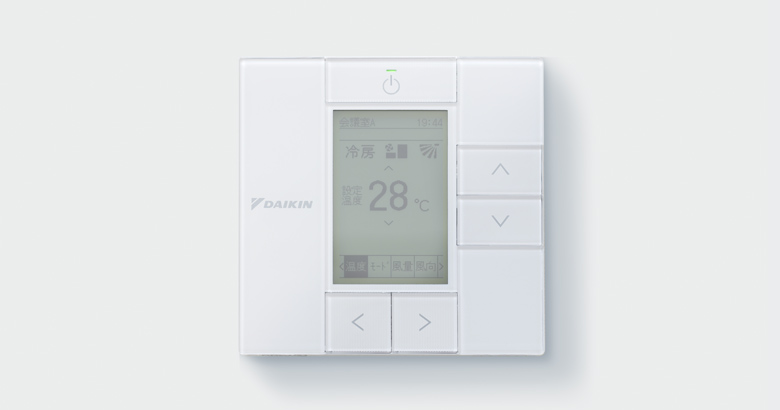 Identifying People, Place, and Purpose in Commercial Use Design
When we think of a commercial use product, we typically think of a professional user operating a highly-specialized product. While many specialized products do exist, there is also great variety in the people, places, and purposes involved with commercial use products. General users may also have to operate a commercial use product: for example, equipment at a public welfare facility. Even more than for residential use, identifying the people who will use the product, the place it will be used, and the purpose it will be used for is a critical part of commercial use design.
First, in designing products for professional users, you can't always assume that high performance and advanced technology are the sole criteria for selecting a product since only professional users will be operating it.
An example of this is a design that I created for an air conditioning management system. The intended users were professional users who needed to manage building facilities in a system that centrally controls air conditioning, lighting, security, and other building equipment and devices.
By incorporating ICT (information and communication technology) and similar technology, more advanced management would have been possible, and that would have been suitable for users who desire it. However, if we only pursue high performance, we might neglect the needs of users seeking easy use in management and operation, high efficiency, or low cost.
Even when used for the same purpose, a commercial use product for professional users must be designed with optimum balance because the range of needs of the people using the product is wide and requires verification to ensure each need is being satisfied.
Aiming for a design that anybody can use immediately
In designing commercial use products that general users operate, it is important that "anybody" be able to use the product. For example, the remote controllers of commercial air conditioners that I have designed are installed mostly at offices, shops, and hotels. The people who use these air conditioners are general users that include employees working in offices, shop employees, and guests using the hotel.
Unlike residential use, users do not read operation manuals or spend time getting use to operation. In fact, use may be limited to as little as one time. Here the greatest priority is to ensure that anybody can immediately operate the most often used functions such as turning power On/Off and setting temperature.
The operation method should be understood intuitively, and the icons in the display enable users to select a button without thinking.
Icons convey information at a glance and have been incorporated in various products other than for commercial use. They can also influence globalization of society. However, because differences exist in how Japanese and non-Japanese perceive and interpret icons, designs must be made from a wide perspective that ensures anybody can use the products.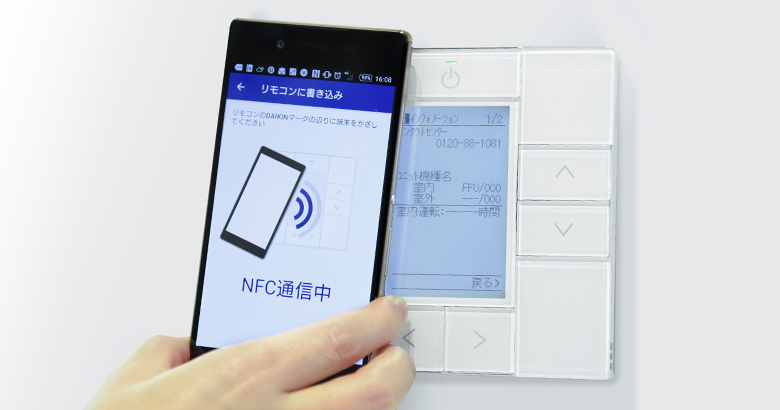 Incorporating social conditions in design
Currently, manufacturers of commercial use equipment face a shortage of skilled labor, and this serious issue also affects the design of commercial use air conditioners.
While labor shortages and the graying of Japanese society are serious problems affecting Japan overall, the situation is especially acute in the installation industry for commercial air conditioners. Because several types of construction work are involved in the installation of commercial use products, installers have trouble keeping pace with demand. As a result, easing the burden and shortening installation time have become essential factors in the design of commercial use equipment.
I also confronted this problem of the installation industry in the design stage of commercial use remote controllers.
Although trial-and-error continues daily for resolving problems under a variety of constraints, including costs as well as convenience and reliability, we have designed the start-up setting for remote controllers to be easily registered from a smart phone by using near field communication (NFC) protocol. The smart phone can communicate with the controller regardless of noncontact or shutdown. We worked to reduce time and labor through simple NFC operation with a smart phone and were able to set more remote controllers despite a decline in human resources.
Obviously, we are constantly working to meet user needs in this type of commercial use design, but the importance of incorporating other elements based on a range of social conditions will become increasingly more important.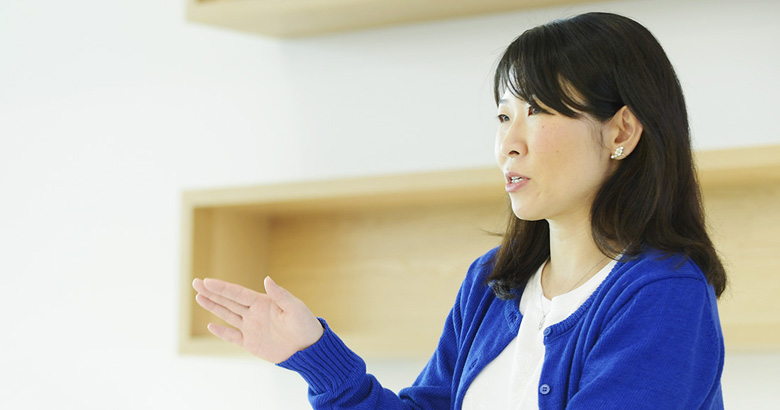 Importance of thinking outside the designer's box
Technology and social conditioners are changing. In order to respond as a designer to these changes, it is necessary for me to have greater knowledge and a broader perspective. Recently, I've been trying to interact more with people in different fields and occupations. Having many opportunities and get-togethers to learn from other in this way is effective for times when it is necessary for me to "think outside the box."
In my case, I participate in one of those hackathons where people in other fields including engineers, planners, university professors, etc., brainstorm innovative ideas and propose business models that resolve resource issues using new applications and devices. This has also increased by awareness social issues and new technology.
Obviously, broadening your perspective and knowledge through interaction with people in other fields, including hackathons, provides an enormous advantage in responding to changes in technology and social conditions and exposes me to many ideas that may eventually lead to themes incorporating these changes in designs and products.
Design generated from collaboration and open innovation
In a society undergoing diversification and evolving through technological and information innovation, there may be limitations in the designs that one person or company can perform. However, by overcoming the framework of companies and organization, revolutionary ideas can quickly be generated to solve problems when a diversity in personnel and domains are fused together to respond to social changes. This is why collaboration and open innovation are necessary.
Undoubtedly, for products requiring specialized functionality and public access, designs will be expected to evolve through collaboration and open innovation in order to bring society new innovation that astonishes the people in it.