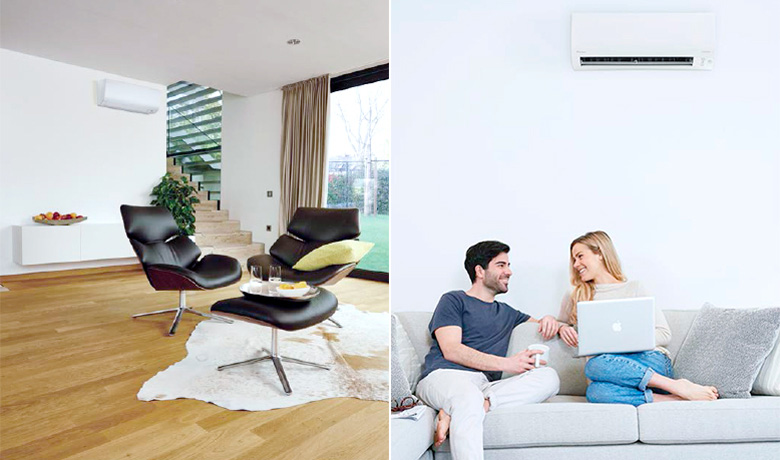 Requirements for Earning World-Wide Adoration
Home electrical appliances are designed to make people's lives more convenient and comfortable. This is precisely why optimization that suits the environment and lifestyle of a variety of countries and regions is necessary for developing and designing home electrical appliances that can be cherished around the world. Room air conditioners are no exception.
My job is to develop and design household air conditioners and air purifiers to be sold both in Japan and internationally. Daikin has conducted market and ethnography (behavior observation surveys) research for not only air conditioners but also home electrical appliances all over the world―with a strong focus on China and Europe―giving us an in-depth look at the diverse needs of various areas. With those results in mind, my goal is to consider global home electrical appliance needs as well as global standards.
Different Needs for Different Countries and Regions
Looking at past case studies as well as recent economic growth, we find that the penetration rate of home electrical appliances is accelerating in China and Turkey. In these markets, users tend to prefer home electrical appliances featuring eye-catching designs and powerful performance.
For example, large floor-mounted air conditioners are popular in China. In terms of color, whereas home electrical appliances in Japan are mainly white or pale, the China market shows high demand for metallic colors that shine brightly and for red appliances, a color associated with happiness. Even Daikin has designed a red air conditioner for the China market in the past.
In Turkey, where temperatures are high year-round, many houses have a guest room called a "salon" where people frequently gather together. As such, many customers look simply for anything with high cooling power to satisfy their desire to "spend time in a room where air conditioning works well and where guests can be treated to a cool atmosphere."
In some countries and regions, the housing situation and lifestyle call for only certain rooms to have appliances. For example, home electrical appliances in India―including air conditioners and televisions―are more often seen in bedrooms than in living rooms. Many families eat in the living room, which serves more as a dining room, and then relax in the bedroom, so appliances are needed to increase comfort there instead, as this is where the most is spent.
Moreover, in both desert areas where the difference between hot and cold temperatures throughout the day is severe, and in tropical rainforest areas with extreme heat and humidity, strong cooling performance and durability are required as cooling a room requires the temperature be greatly reduced. Some climates also call for adaptability of functions, such as automatic operation switching, due to both heating and cooling being used in the same season and often in the same day as night falls. Furthermore, other countries and regions do not have stable electricity supplies, so installation of automatic restoration functions is required not only for air conditioners but all home electrical appliances.
The European region is particularly strict when it comes to electrical appliance designs. Appliances that are not very noticeable or that give the interior space a stylish feel, such as ceiling-embedded air conditioners, are more likely to be chosen. In addition, the outward appearances of buildings and the urban landscape are highly valued, resulting in strict regulations that make it difficult to install outdoor equipment such as outdoor units. Installation methods and costs are also important points to consider.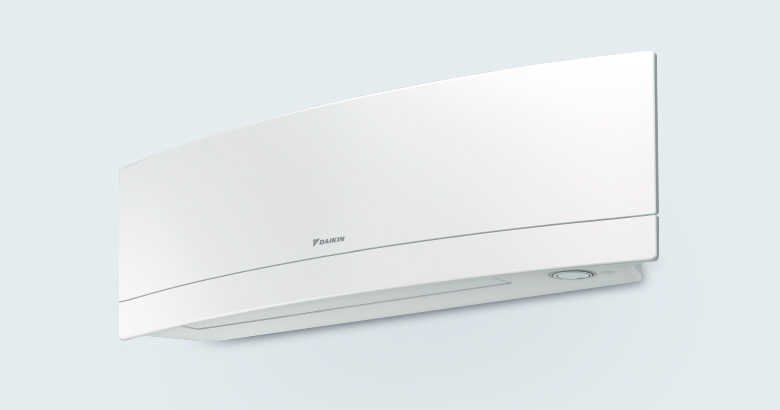 Japanese Electrical Appliance Needs are Rare in the Global Market
Looking back to Japan in terms of the home electrical appliance market, we find that the needs here are very specialized. In addition to the standard need for maximized basic performance, we see a need for various included functions, easy-to-operate interfaces, and superior design and maintainability.
The climate and temperature in Japan are uniquely distinguished for spring, summer, autumn, and winter, and many people are more sensitive to changing temperatures and humidity. For air conditioners, this means that further enhanced basic performance and comfort, such as through more detailed settings, are required. On top of this is the need for added value such as easy maintainability, attractive design, and harmony with the installation space.
As innovation in the home electrical appliance field continues to accelerate, Japan's appliance needs will become increasingly diverse and complicated.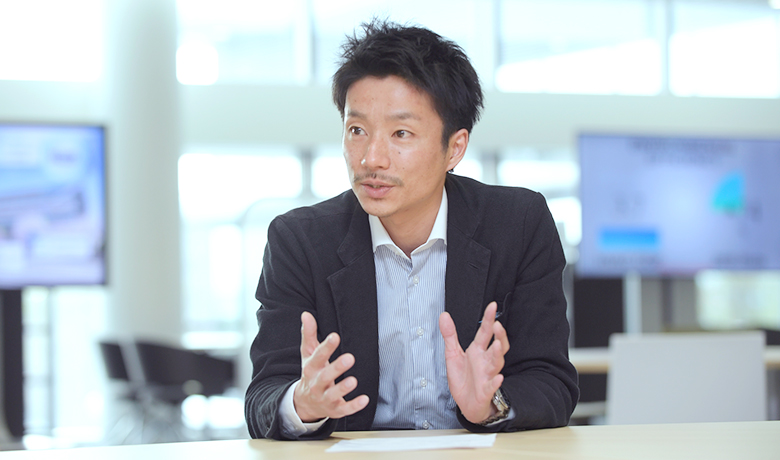 Japan's Unique Standards to the World
When developing and designing products targeting people all over the world, fully understanding and harnessing each country or region's climate, culture, traditions, economics, and lifestyles are important.
Approaching a product with the goal of making product functions and designs acceptable by global standards is important on the global scale, but production from each person's point of view with a more local, personalized stance is also indispensable.
In the global consumer electronics market, the share of Japanese-made home electrical appliances is said to be shrinking as Chinese and Korean manufacturers move in and as foreign exchange rates fluctuate, but it is safe to say that "Made in Japan" still carries with it a certain sense of trust. Moreover, Japan's excellent technical capabilities and ability to continuously respond to specific needs are a huge advantage.
Utilizing Japan's unique qualities of consideration and ingenuity when creating unique appliances will not only make it possible to respond to the different needs of different countries and regions but also to support the lives of locals and to propose a new lifestyle with even more comfort. Such designs have the potential to be adopted as new standards that meet both local and personal needs.