Milan Design Week 2018 Comfort Created by nendo × Daikin ―Part 2―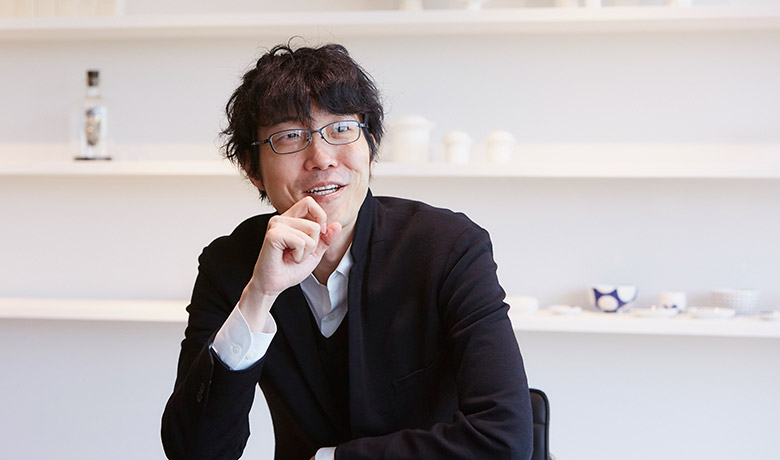 "PLEASE TOUCH"
――Exhibition in which "we want people to touch the materials positively"
Advanced Design Group leader Kouichirou Seki (Seki):
"DAI-EL", high-performance fluorocarbon rubber, a fluoroelastomer, is made from a natural mineral called fluorite which is the same raw material used in refrigerant for air conditioners. Mr. Sato, could you tell us about DAIKIN's perspective created by fluoroelastomers and air conditioning, and how you are going to express it at this exhibition?
Mr. Oki Sato (Sato):
You can never truly feel the characteristics and charms of the materials called fluoroelastomers until you actually touch them.
When I actually touched it, my impression was "This might be the feeling of directly touching air".
The instant I first encountered this material, I felt that I could evoke understanding and harmony in many people simply by having them take it in hand, without any detailed explanation or extensive knowledge.
Instead of the often-seen DO NOT TOUCH signs of exhibitions at Milano Salone, we will install PLEASE TOUCH signs next to the displays, with the aim that many people will touch them with positive feelings.
Seki:
The caption "PLEASE TOUCH" is a great idea.
As Mr. Sato felt, I think the appeal of fluoroelastomers is the comfort you feel when you touch them.
DAIKIN has been providing comfort to many people through the air conditioning business.
And fluorine can be described as the lifeblood of air conditioning. Also in the field of fluorine-based chemical materials, we want to keep providing comfort to users as we do by air conditioning.
Not just in the air conditioning field, we are aiming to be a general manufacturer of comfort in every business field.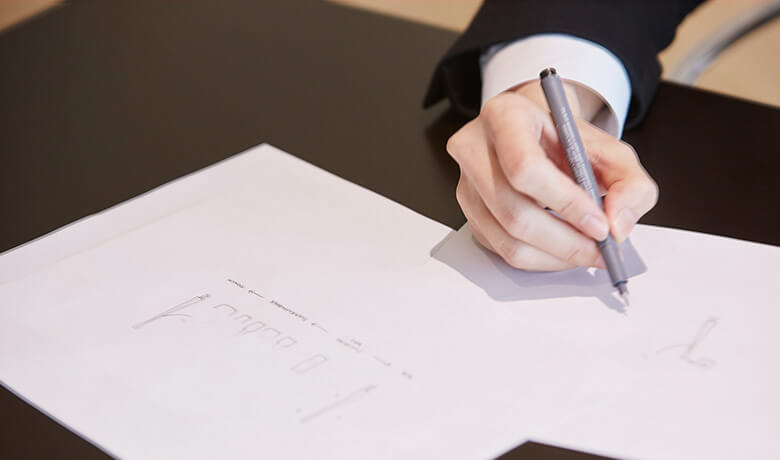 Visualization of invisible values
――Common design philosophy of nendo and DAIKIN
Seki:
By the way, Mr. Sato, how do you see DAIKIN?
Sato:
I sympathize with the attitude of DAIKIN that they face "air," which is invisible and essential for our lives every day and try to improve it.
As designers, we are always thinking of making daily lives richer by actualizing the invisible but present values in our daily lives too.
Also, though this is a personal thing, I have travel to Italy on business frequently, and when I'm struggling a bit there far away from home, I feel a bit proud to be Japanese and encouraged when I see the DAIKIN logo.
Seki:
I think actualizing invisible values parallels our philosophy, "make the invisible air beloved", and I really sympathize with it.
Since DAIKIN deals with invisible air, I believe that my mission is to visualize by design and enrich people's feeling and comfort.
It sounds like a difficult theme to design air and visualize it, but the potential experiences and excitement that can be brought by air are unlimited, and actualizing each of them is our role, which makes designing exciting.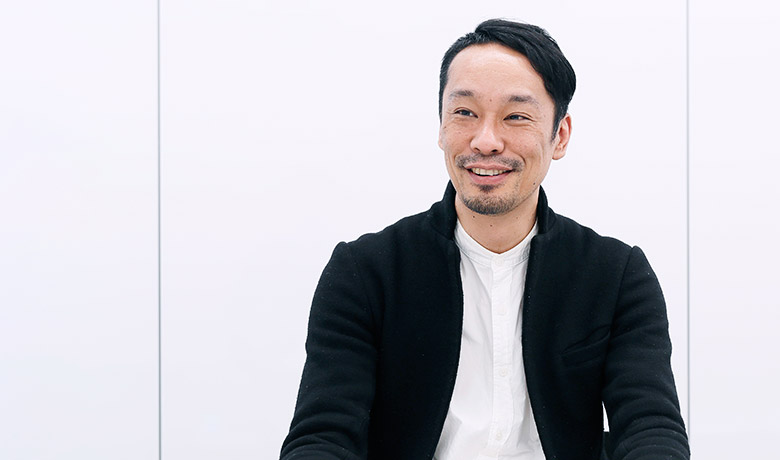 Dedication for conveying the appeal of materials
Seki:
Please tell us about your idea of the highlights and dedications in "nendo: forms of movement", nendo's current exhibit.
Sato:
I only prepared opportunities and stages to touch the material; fluoroelastomers play the main role, which is that their existence itself provides the power for dissemination and creates impact.
I expect that the material will speak eloquently by itself once the situation is ready.
In that meaning, I would like to set the stage clearly and as simply as possible, without tricks.
I am happy that as many people as possible will feel the appeal of DAIKIN and Japanese technical power though it.
Seki:
I see. I also look forward to seeing how the appeal of the fluoroelastomers will shine on the stage created by nendo. It is wonderful that nendo and DAIKIN can create "comfort of touch", a new value.
---
Milan Design Week 2018
nendo × DAIKIN
To express the theme "What lies between "'air and people'" and "'objects and people,'" we are exhibiting prototype container-lids made using DAI-EL fluoroelastomers.
A lid is an interface contacted when adding or removing objects from containers. Lids made using DAI-EL fluoroelastomers have an unexpectedly pleasurable feel. Using DAI-EL in human interface parts that are often touched, like a lid, acts as a catalyst to further enrich life by transforming the relationship between people and the objects added to or removed from containers to something extraordinary.
At this venue, we heartily encourage you to experience the unique sensation of this prototype.
Date:
17 - 22 April 2018
・April 17 (TUE) - 21 (SAT) 10:00 am - 9:00 pm
・April 22 (SUN) 10:00 am - 6:00 pm
Venue:
Superstudio Art Point,
Via Tortona 27, 20144 Milano Italy
Milan Design Week
One of the largest, most prestigious design events in the world Recognized for being one of largest and most prestigious design events in the world, Milan Design Week refers to both the Salone del Mobile. Milano, an international furniture fair held every year in April in Milan, and the Fuori Salone, various events held concurrently off-site in Milan in conjunction with the fair.
Milan Design Week is also well-known for brand promotion; showcasing the displays of many companies backed by noted designers and attracting the attention of design industries all over the world.
Milan Design Week 2018 Comfort Created by nendo × Daikin ―Part 2―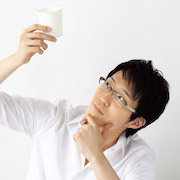 interlocutor
Oki Sato
Chief Designer and Founder of nendo.
Born in 1977 in Toronto, Canada. Received M.Arch. from WasedaUniversity, Tokyo in 2002. Established design studio "nendo" in the same year. Activity in the design world has not been limited to any one area but is rather multifarious, spanning from graphic and product design to designing furniture, installations, windows, and interiors, and even reaches into the realm of architecture. Chosen by Newsweek magazine as one of "The 100 Most Respected Japanese" and won many "Designer of the Year" of major awards include from Wallpaper* magazine and ELLE DÉCOR magazine. Nendo designs can be found in the Museum of Modern Art in New York, as well as Musee des Arts decoratifs and Centre Pompidou in Paris.