Students of Kyoto University of Art & Design and members of the Daikin Advanced Design Group joined in a collaboration program to conceptualize next-generation air conditioners.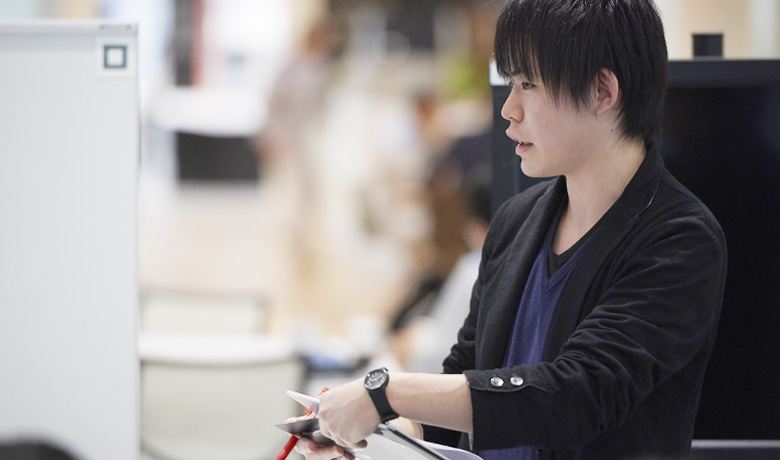 Kyoto University of Art & Design and Daikin Industries, Ltd. held a collaborative learning course titled the Business Collaboration Program. The theme of the program is to "seek and propose a new notion of living spaces and air conditioners in the next generation (assumed to be 2025)." The members of the Daikin Advanced Design Group served as lecturers to the students of the Department of Product Design at Kyoto University of Art & Design, and together they transcended the boundaries between student and company employee to stimulate the other as they pondered the future of air conditioners during the two-month program.
Advanced Design Group Leader Kouichirou Seki, who served as the program leader, talked about the background for starting the project.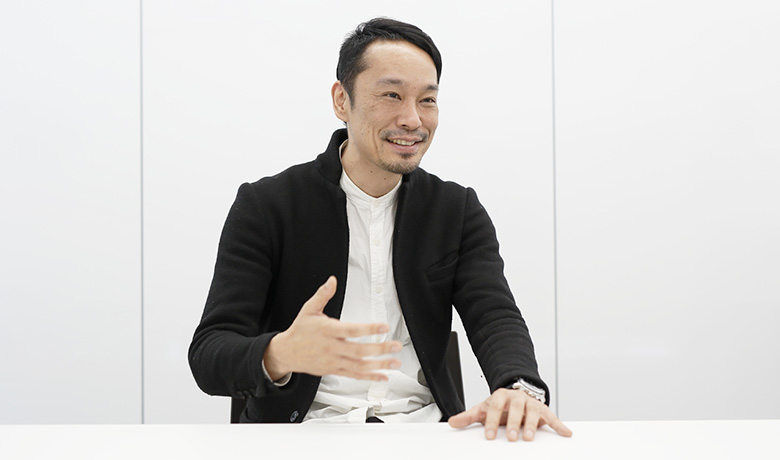 "As part of its collaboration support service, the Osaka Industry Design Center introduced us to Kyoto University of Art & Design. We heard that the university has focused on collaboration with companies to provide its students experience in 'social implementation.' It was a great opportunity for us, too, because we want to support students who will set the design industry on fire in the future, and we thought the sensitivity of young people would inspire and help us to revitalize an approach that may have otherwise be entrenched. So, we eagerly accepted that offer.
In this program, the 16 students were divided into four teams of four after the orientation, and in each group, they discussed and further refined their ideas in development of a plan.
"In a positive sense, students spontaneously generate ideas about what they want to do. This program emphasized a workshop for concept development, and as such it was important for them to clearly explain why they wanted to do something and its significance. Here great care was taken so they would give serious thought as part of group work to arrive a concept. In actual design work at companies, designers do not work in a vacuum, but as a team. In that sense, we aimed to provide students with real work experience. As we always think of products that Daikin can propose for living spaces, we were really looking forward to seeing what students would propose from a fresh perspective."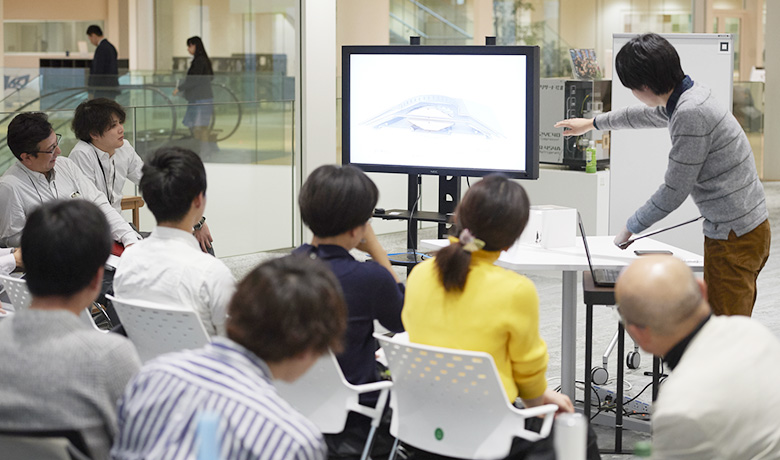 On November 16, the last day of the collaboration program, each student made a presentation in front of the Advanced Design Group using mockups and slides. They predicted how society would change by 2025 and explained their ideas for air conditioners in many different locations and situations including houses, nursing homes, offices, and public spaces. The Advanced Design Group members were amazed by their fertile imaginations and unique perspectives.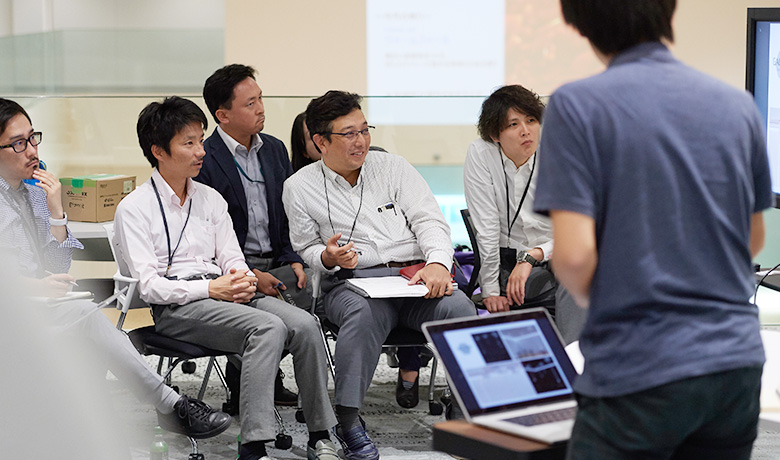 Yuuich Murai, a member of the Advanced Design Group who gave firsthand instruction to the students over the two months, described the remarkable growth he witnessed through the collaboration program.
"I thought today's students create very high-quality output including illustrations. Their ability to collect information and absorb advice, their flexibility and responsiveness—all of it clearly enhances their performance."
Through communication with students, he also recognized the importance of an environment to nurture designers' creativity.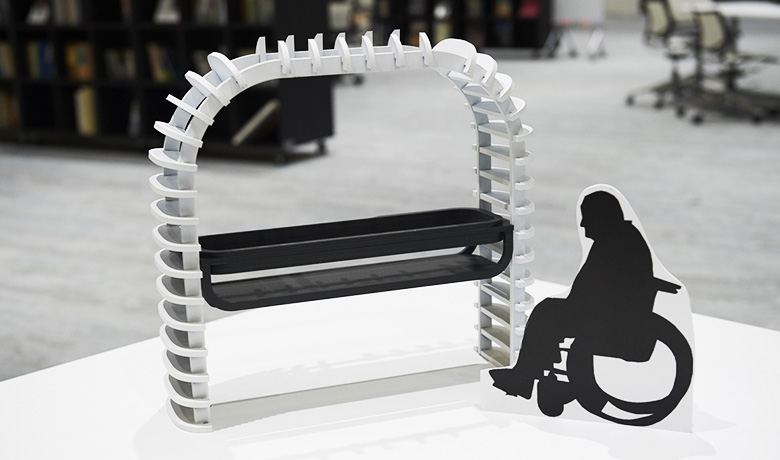 "I think that for designers, the opportunity to listen to many opinions about their ideas and take on challenges helps them improve their knowledge and skills. In this program, students shared opinions about ideas each other, taking into account the three Cs of Company, Customer, and Competitor. By doing so, they were successful in thinking from various perspectives to identify why an idea takes a certain form and what are the issues. I believe they were able to see the difference between the quality of their own initial ideas and final output. I also realized the unending necessity for both designers and students to actively create an environment to improve skills."
In the process of working on ideas, he also recognized the importance of how we see things.
"I think the degree to which we can transform incoming information and perspectives is important to producing many ideas and illustrations. I was impressed by students' straightforward point of view as seen in their presentations, but at the same time, I thought some ideas would have been more interesting had they been more skeptical about the truth of a given phenomenon and seen it from a different perspective. I wished I could have more opportunities to brainstorm with them. The program was too good to close."
Despite different ages and positions, students and Daikin members share common aspirations to create better product designs. We asked Murai how the students' presentations inspired the Daikin Advanced Design Group.
"Our daily busy schedule often hinders us from proposing desired product concepts in a timely manner. The straightforward perspectives of the students and expressions in their proposals evoked a sense of innovation and a passion to create new things. Though I gave advice to them through the program, I was actually worried that my advice might compromise the advantages of their ideas. Providing them with real work experience was one of the collaboration purposes; however, through this program, we were the ones who were inspired to see their real views and expectations for Daikin products. I deeply appreciate the students who attended this program and would like to thank them for their participation."