Experiment Equipment
Large Laboratory
10m Electromagnetic Semi-Anechoic Chamber
Chemical Laboratory
Chemical Laboratory
Place for collaborative innovation
Daikin Discovery Hall
CHI-NO-MORI
DAIKIN OPEN LAB.
Auditorium
Office
Waigaya Stage
Rumination rooms
Rumination booths
Future Lab
Prototyping section
Open kitchen
Terrace
Fellow rooms
TIC Forest
Open
Close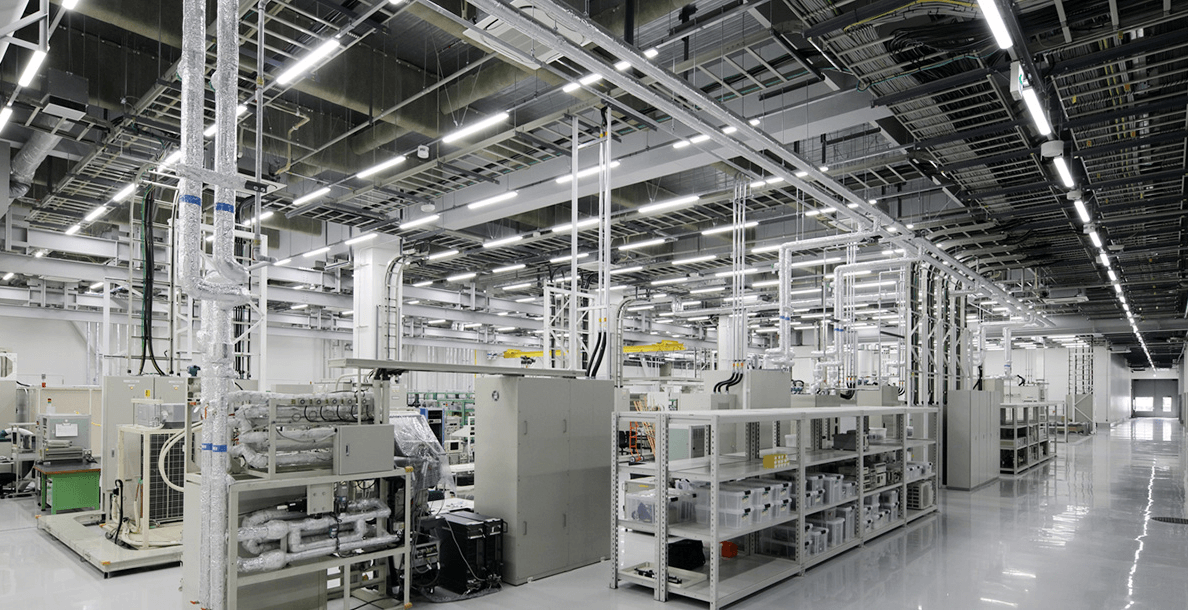 Large Laboratory
This is a place for experiments and demonstrations with world-leading, advanced experiment equipment. The laboratory is connected by the shortest distance to the office on each floor to accelerate the pace of embodying ideas. The large laboratory brings relevant technological fields close to each other and minimizes partitions to promote collaborative creation.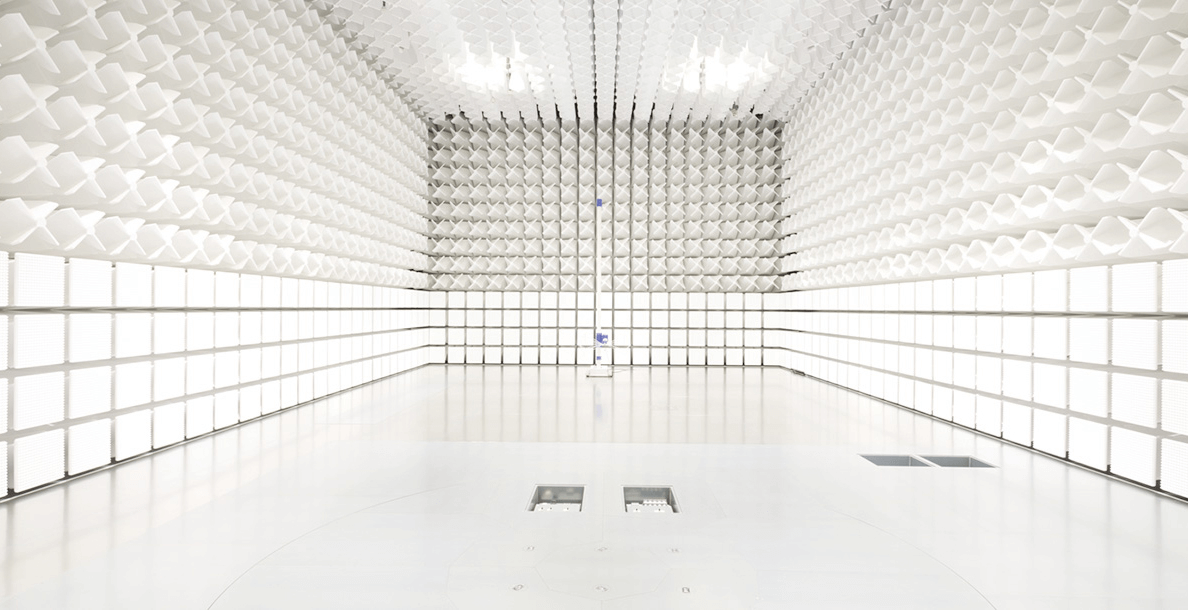 10m Electromagnetic Semi-Anechoic Chamber
Equipped with large two-stage turntables, the Japan's first electromagnetic semi-anechoic chamber for air conditioners enables separate measurement of electromagnetic noise from indoor and outdoor air conditioning units.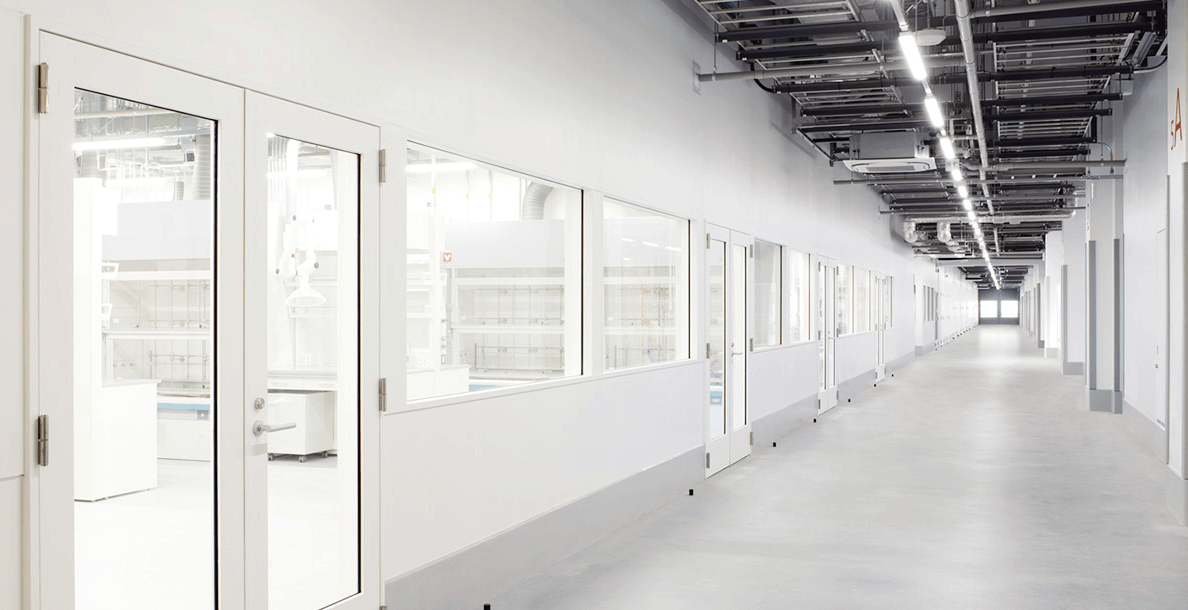 Chemical Laboratory
The open spatial design naturally promotes an "exchange of knowledge."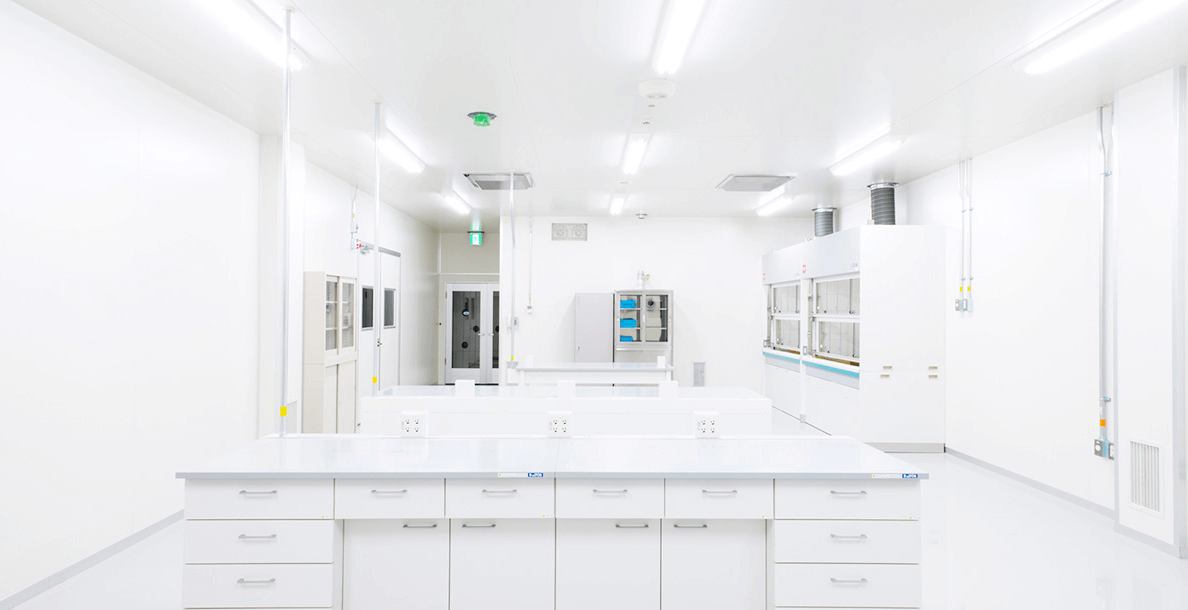 Chemical Laboratory
The experiment space enables various types of chemical experiments and assessment.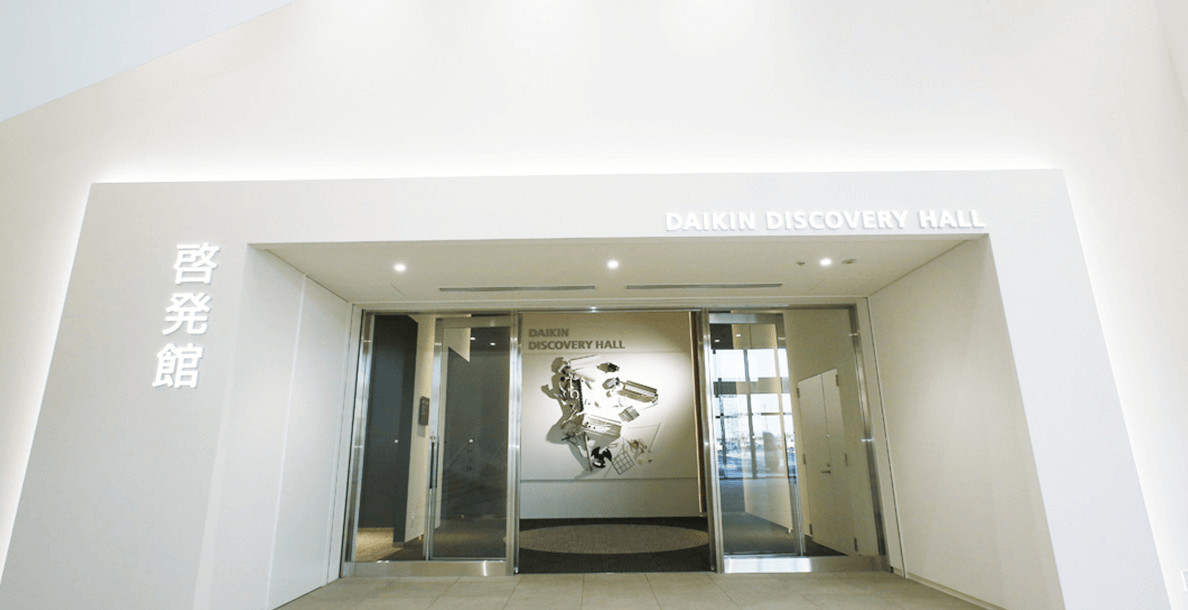 Daikin Discovery Hall
The exhibition room is intended to share with external collaboration partners our corporate culture and philosophy with the aim of fostering a mutual understanding and deepening collaborative creation with external parties. The corporate management history conveys our corporate philosophy and management decisions with foresight, while the technological advancement history displays topics and actual equipment in each technological field. We hope these two types of our corporate history create opportunities for rediscovery among internal engineers and external collaboration partners.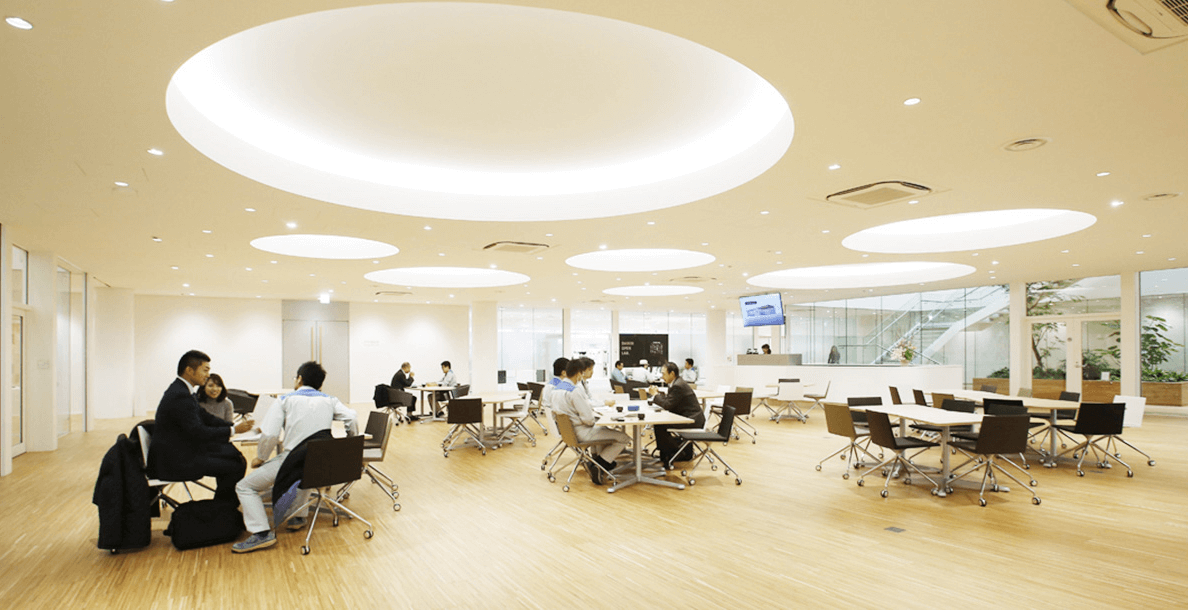 CHI-NO-MORI
The shared space brings together visitors to the Technology and Innovation Center and promotes business meetings and information exchange.
This is a place for people to deepen discussions and collaborations and find new partners to jointly pioneer the future.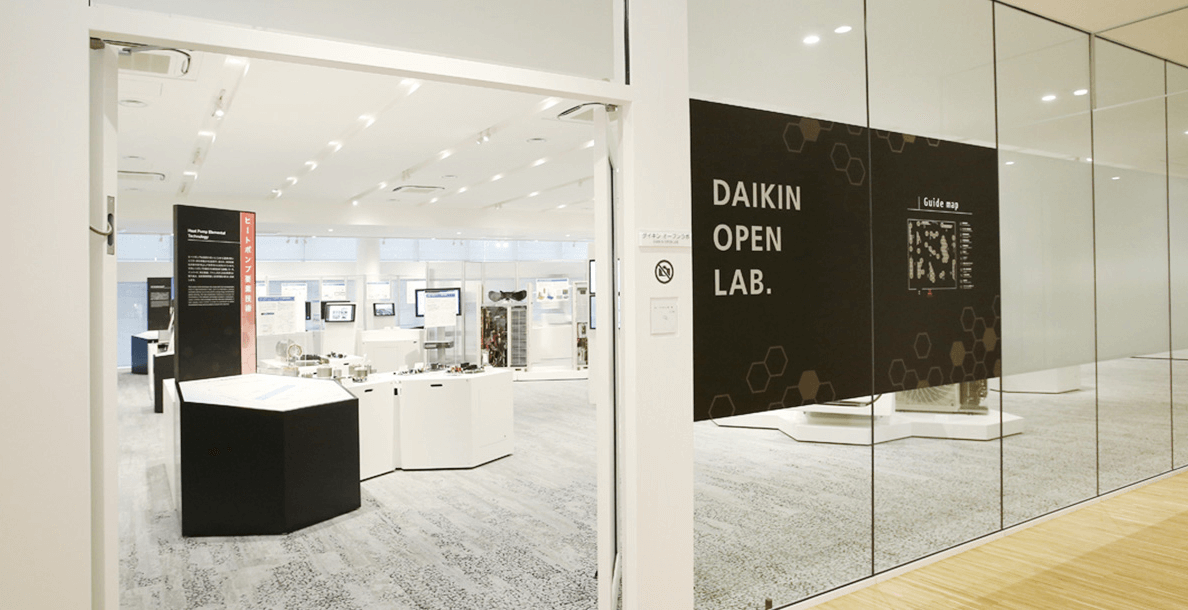 DAIKIN OPEN LAB.
Being adjacent to the shared space, the DAIKIN OPEN LAB. allows visitors to touch actual equipment with the aim of deepening discussions with external collaboration partners and creating new products and technology development themes based on the exhibition of our core technologies and advanced technologies that can be disclosed.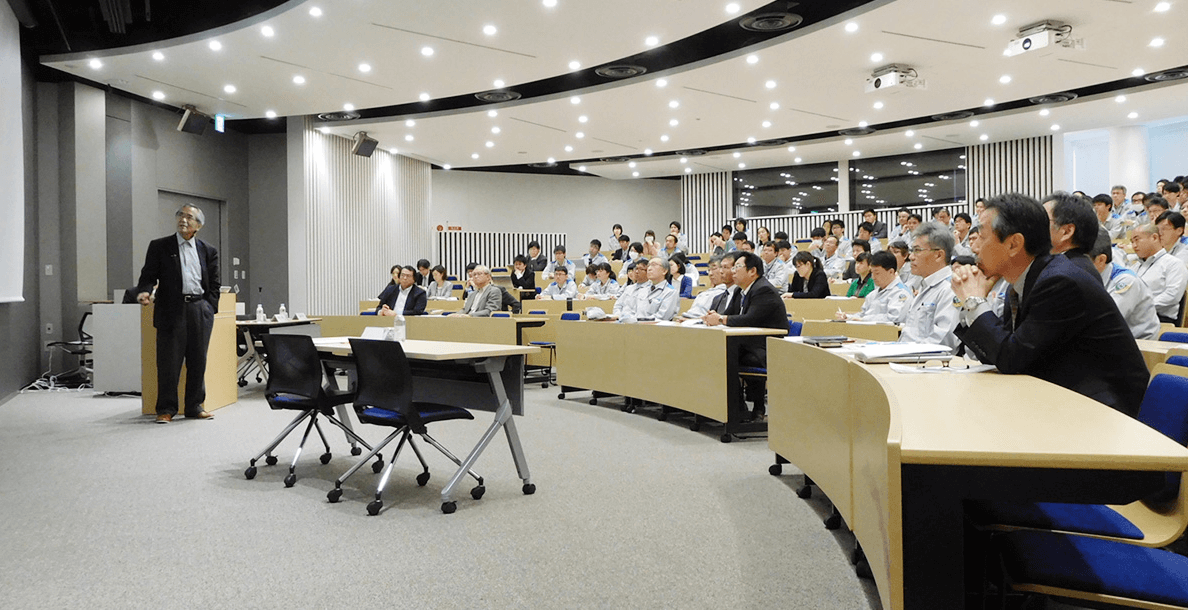 Auditorium
This is a place to gain insight and inspiration from people inside and outside the company. It enables two-way communication at the same eye level between speaker and audience and is used for academic conferences, speeches, and lectures. The auditorium has a seating capacity of 250 people and enables simultaneous interpretation of four languages.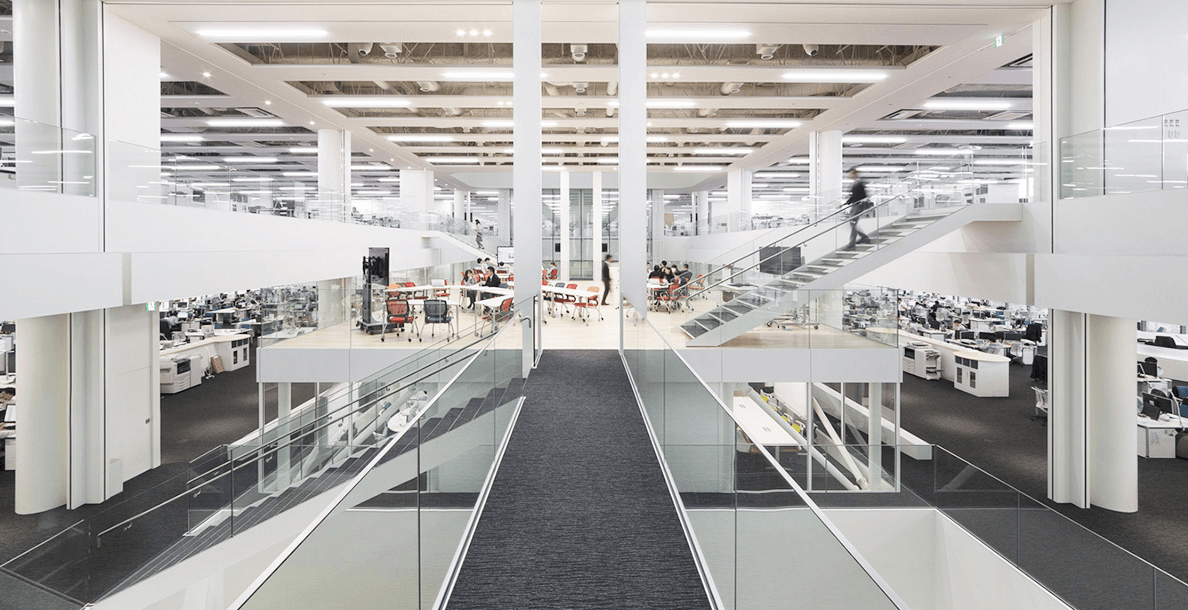 Office
The large partition-free open office brings together many engineers to facilitate communication between engineers and promote internal collaboration.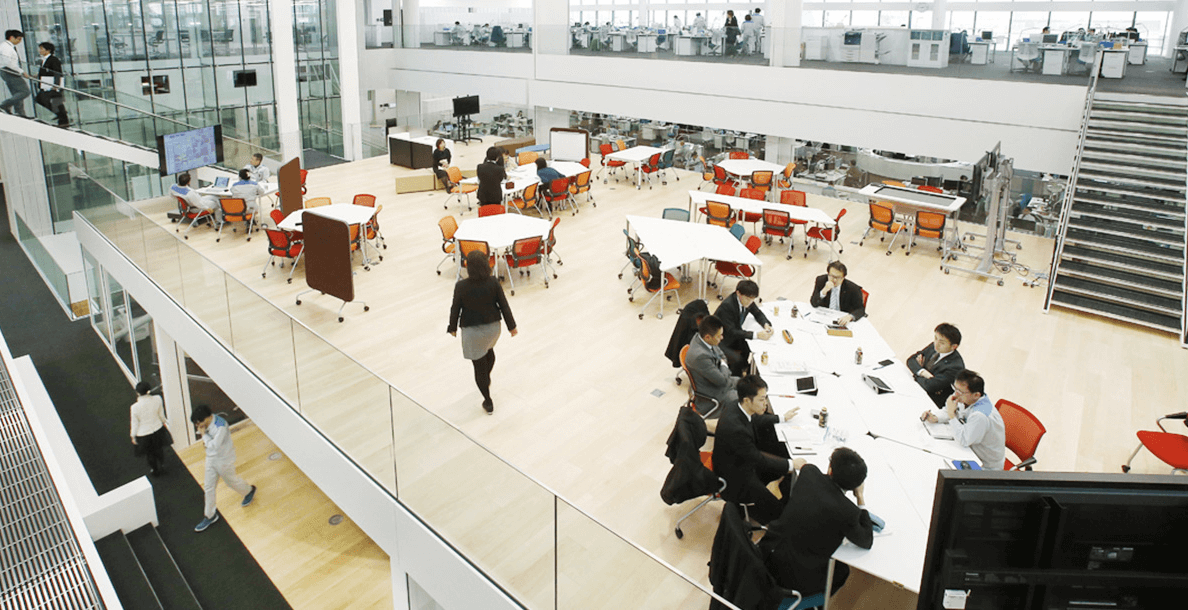 Waigaya Stage
Here the Daikin corporate culture can be seen in the waigaya free, collaborative discussions between diverse people transcending the boundaries of their own separate departments. Located at the central level between the 4th and 5th floor offices, the Waigaya Stage is convenient with easy access.
Rumination rooms
This is a place for intense discussions.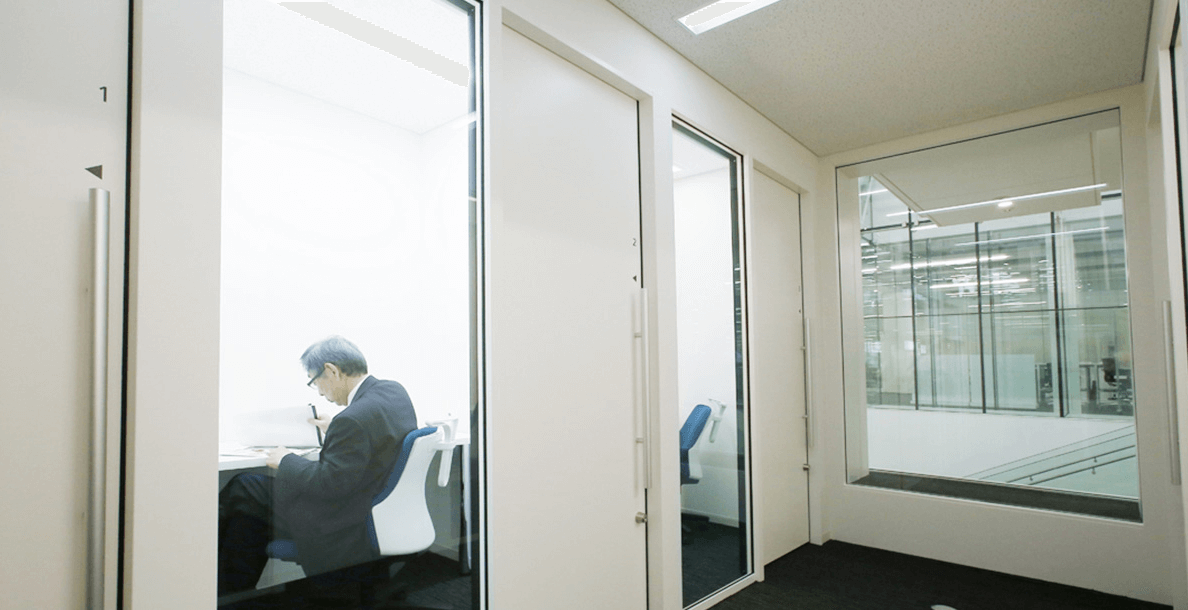 Rumination booths
This is a place for individuals to look back waigaya (unstructured and informal) discussions and focus on delving into ideas.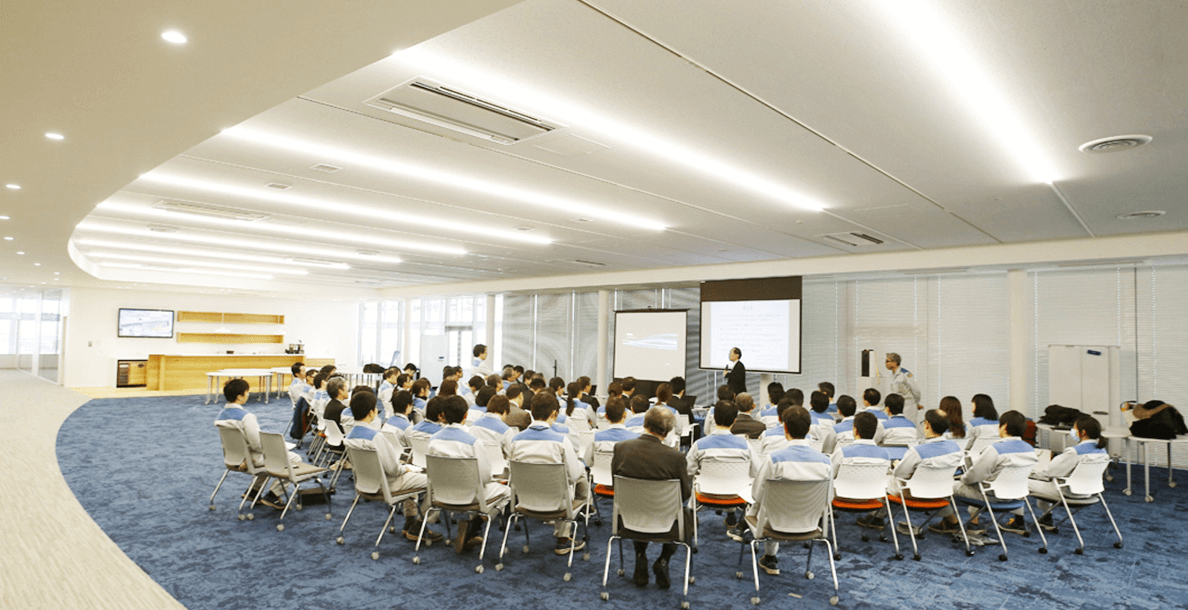 Future Lab
This is a place for dialogue to create the future. The Future Lab aims to promote communication with external partners, such as for industry-academia-government collaboration, to create new value and innovation for the future by anticipating the future needs of customers.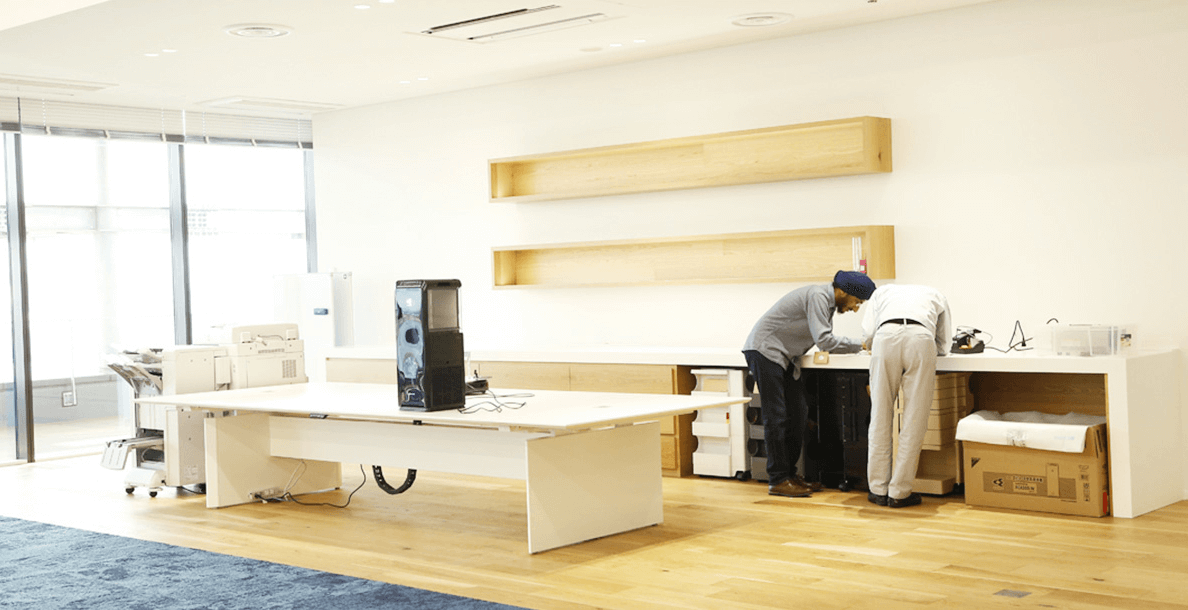 Prototyping section
3D printers and clay are available for visualizing and embodying ideas generated through repeated discussions in workshops with people outside the company.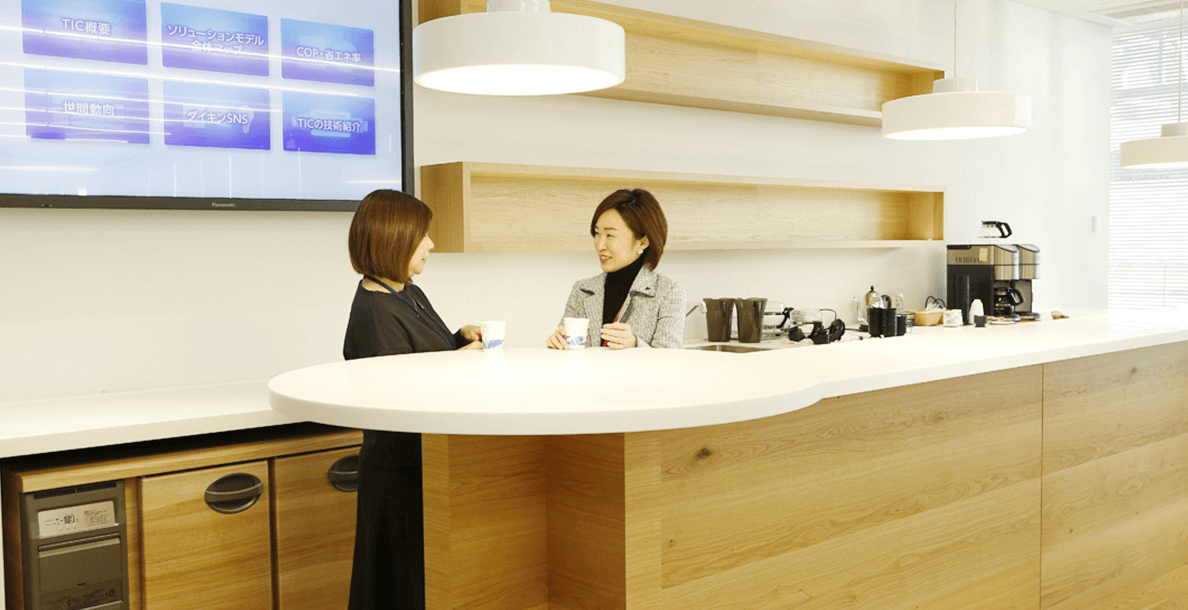 Open kitchen
The open kitchen can be freely used to take a break from discussions at the Future Lab and see ideas from a different perspective.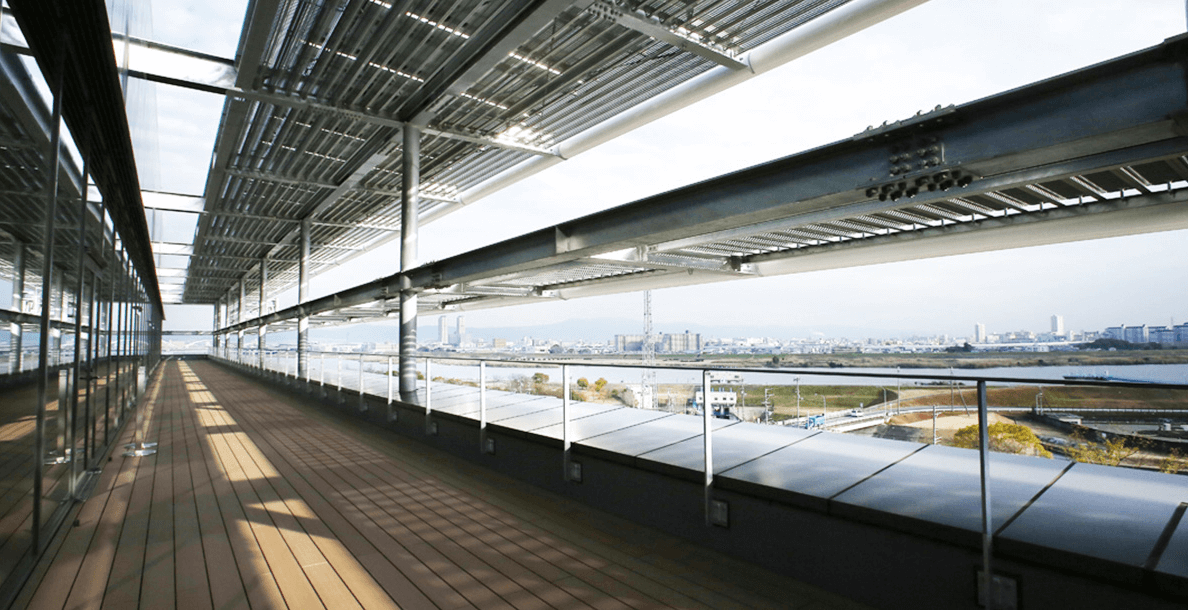 Terrace
The terrace was established as a place to refresh and gain a new perspective.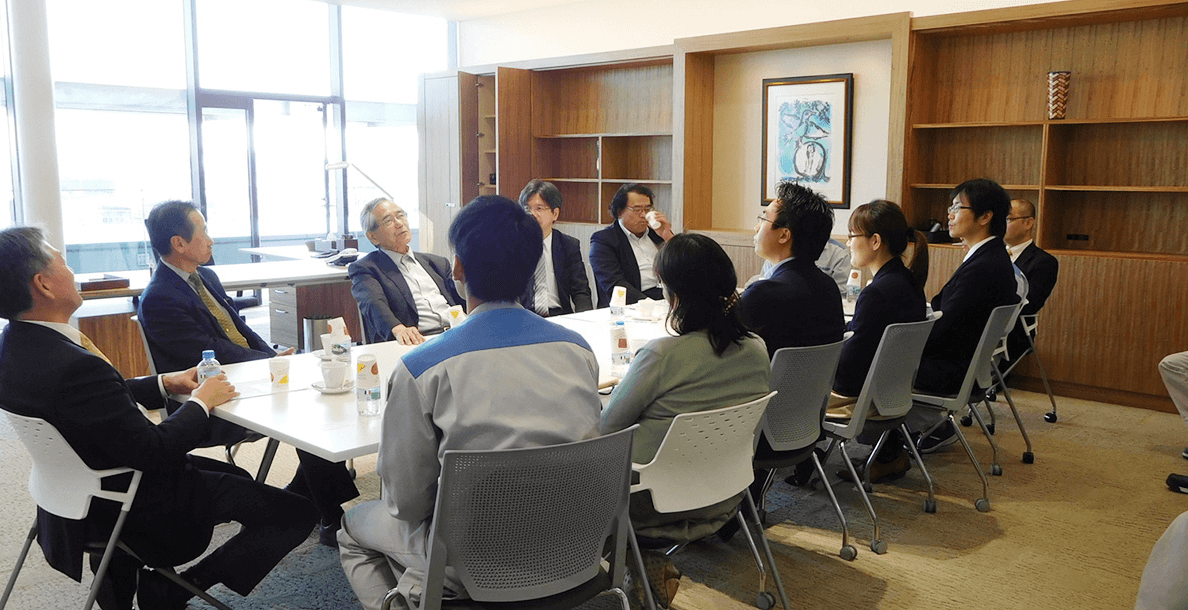 Fellow rooms
We appoint university professors and opinion leaders in various fields from inside and outside Japan as "fellows" to acquire knowledge about creating innovation, such as information related to the themes that engineers are working on and advanced technologies. The fellow rooms are used for technological guidance and strategy planning. The rooms also serve as satellite offices for the main industry-academia collaboration office of universities.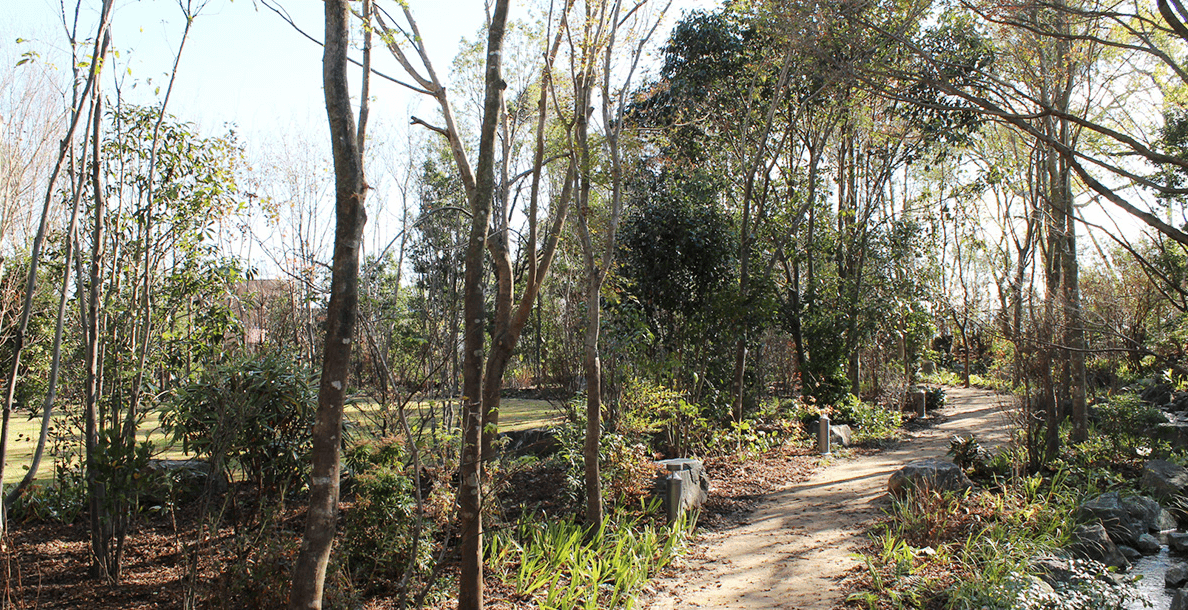 TIC Forest
The forest, trails, and lawn that change across the four seasons have been maintained to rejuvenate the spirits of engineers, stimulate their senses, and help them generate ideas.