Shiretoko 100m2 Movement
From the early- to the mid-20th century, part of the Shiretoko Peninsula was pioneered by dairy farmers and crop farmers. Due to hardships of these inhabitants in this severe environment, and changes in national government direction, by the 1970s the farmers had abandoned their homesteads. At the time, Japan was in the midst of a resort development boom, and some of the land left behind by these Shiretoko farmers underwent development.
Against this background, the Shiretoko 100m2 Movement was established in 1977 to protect these former farming lands.
Under this initiative, public funds are used to purchase abandoned farmlands so that their forests can be restored to their original grandeur.
The Shiretoko 100m2 Movement was the first national trust* in Japan.
Since 1997, this movement has been carried on as the 100m2 Movement Forest Trust with the goal of restoring the original way of life for the forests and animals of Shiretoko.
* National trust movement:
To protect valuable nature and historical structures, citizens from near and far donate money to purchase land and structures for preservation.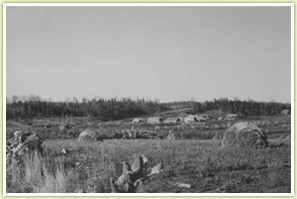 Shiretoko approximately 50 years ago
Areas of the Shiretoko 100m2 Movement Forest Trust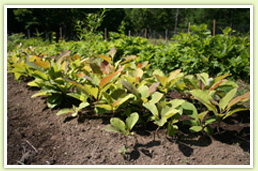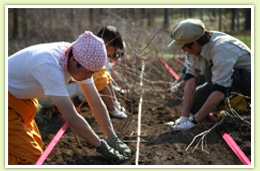 Restoring nature to its original state so that the animals can return to their natural way of life
Note: The photos on this website are courtesy of the Shiretoko Nature Foundation.