Hisato Ogata from "Takram," a design innovation firm, and Yumi Ohta, a brand designer who oversees brand design at Daikin's Technology and Innovation Center, shared their thoughts on the exhibition that had been planned for Milan Design Week (Salone del Mobile.Milano) but later canceled due to the COVID-19 pandemic.
Background behind cancellation of the exhibition
Milan Design Week is one of the world's biggest design events occurring every April in Milan, Italy, and is held along with "Salone del Mobile.Milano," an international furniture fair. It is known as a venue where many companies from around the world present their core ideas for brand and attracts considerable attention from the design industry.
Daikin has also delivered various messages about air at the event through the installations for "breeze of light," and "air and people" In 2020, the company was scheduled to exhibit "Every Air," an installation that reflects upon air, in collaboration with Takram; however, the exhibition was cancelled due to the COVID-19 pandemic.
Using technology to express what you wish to convey
Daikin Brand Designer Yumi Ohta (Ohta):
Because Milan Design Week globally attracts people with high sensitivity to the arts and design, it is important to emphasize the aesthetic aspect and context of an exhibit.
For this exhibition, Daikin invited Takram, a company that values context and stylishly conveys technology, to express the "air" that Daikin confronts every day from its own perspective.
Mr. Hisato Ogata, Takram Director (Ogata):
From the basic concept to the specific content, we were truly involved this time from the ground up, which made the project even more meaningful to us as well.
Daikin's corporate image is one of a company that conducts various projects combining design and engineering.
It goes without saying that the most important aspect is to beautifully display technologies, but when we received the offer, our first thought was that we should find a way to use technology to help Daikin deliver its message.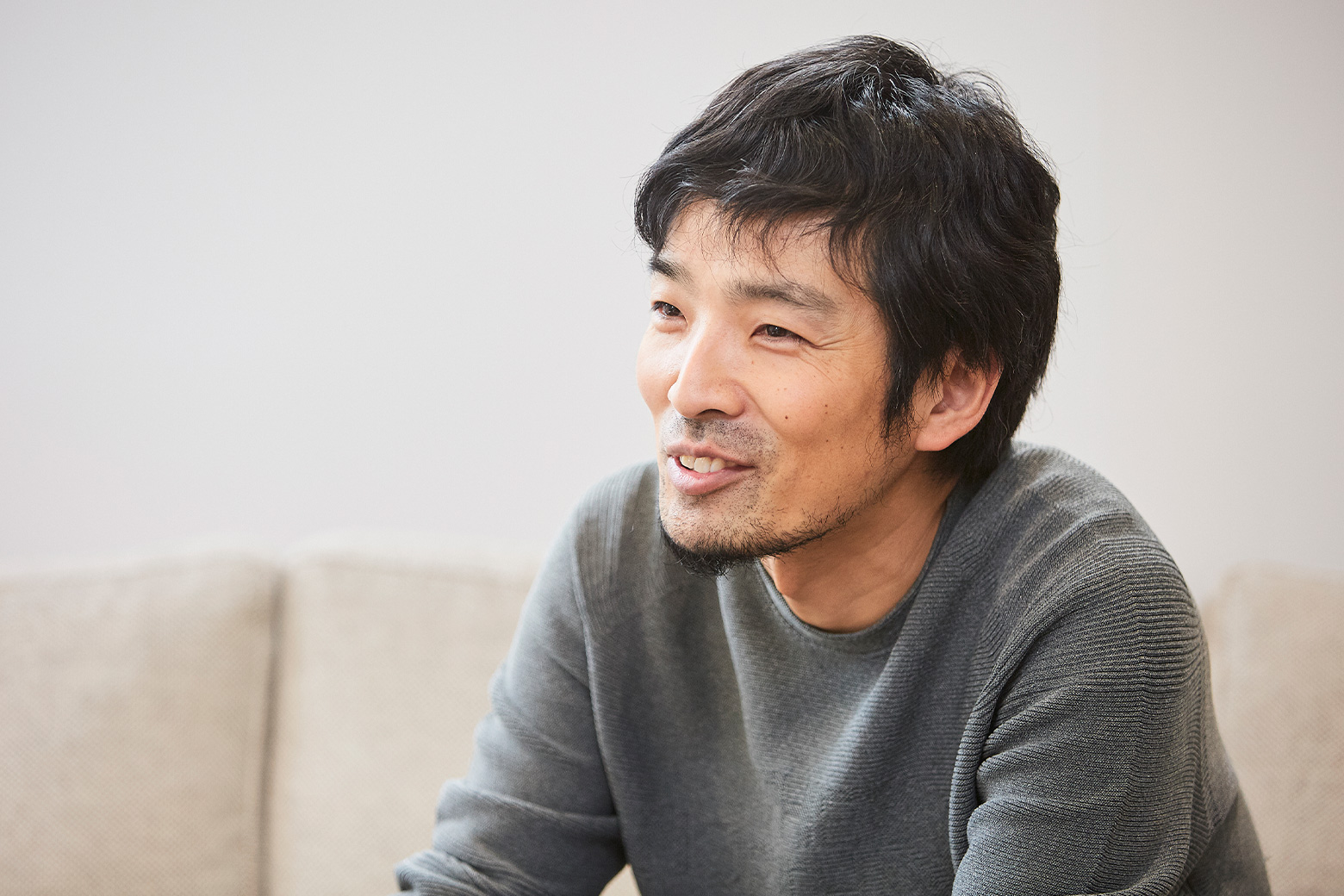 Reflecting upon the air that we take for granted
Ogata:
Until we were approached with this offer, I had never really thought that much about air.
Through our investigation, we realized that there were a variety of aspects to expressing "air" such as the air quality, humidity, temperature, and airflow.
All of us had overlooked the life-giving properties of the air that we breathe every day. Only when you really think about it do you realize that it is something for which we should all feel grateful.
Arigatai is a Japanese word that literally means "hard to exist" when written, but its meaning has evolved to express gratitude. When we reflect upon air, there is also that juxtaposition of gratitude and existence, so musing on the origins of arigatai guided me to a deeper understanding of air.
From our research, I strongly felt this association and hoped that we could convey that feeling.
Ohta:
When I told you that there was no other company in the world that seriously tackled air-related issues more than Daikin, you commented that people were currently interested in air due to COVID-19, but nobody had taken "air" seriously before the pandemic. Your comment created a new awareness inside me.
Participation in Milan Design Week as an exhibitor has been a part of an ongoing plan, and our goal for the first year had been to "encourage people to take an interest in air."
Ogata:
Understanding Daikin's long-term vision for the exhibition, we immediately began to focus on what we could do to evoke people's interest in air. The exhibition theme was "Every Air." This was an attempt to reassess the air that we take for granted.
We wanted to help people see air from various perspectives and regard its ubiquitous existence not as something to be disregarded but as something that is precious for which we should feel gratitude.
If the goal is to evoke people's interest in air, then the starting point is to attract them to the Daikin exhibition site.
Our thinking was to get people to visit the exhibition, have them experience it firsthand, become even more interested in its message, and learn the various perspectives of air. We wanted to create something that would change their way of looking at the world after they left the site. The core concept of this project was to build greater awareness among people for the invisible air.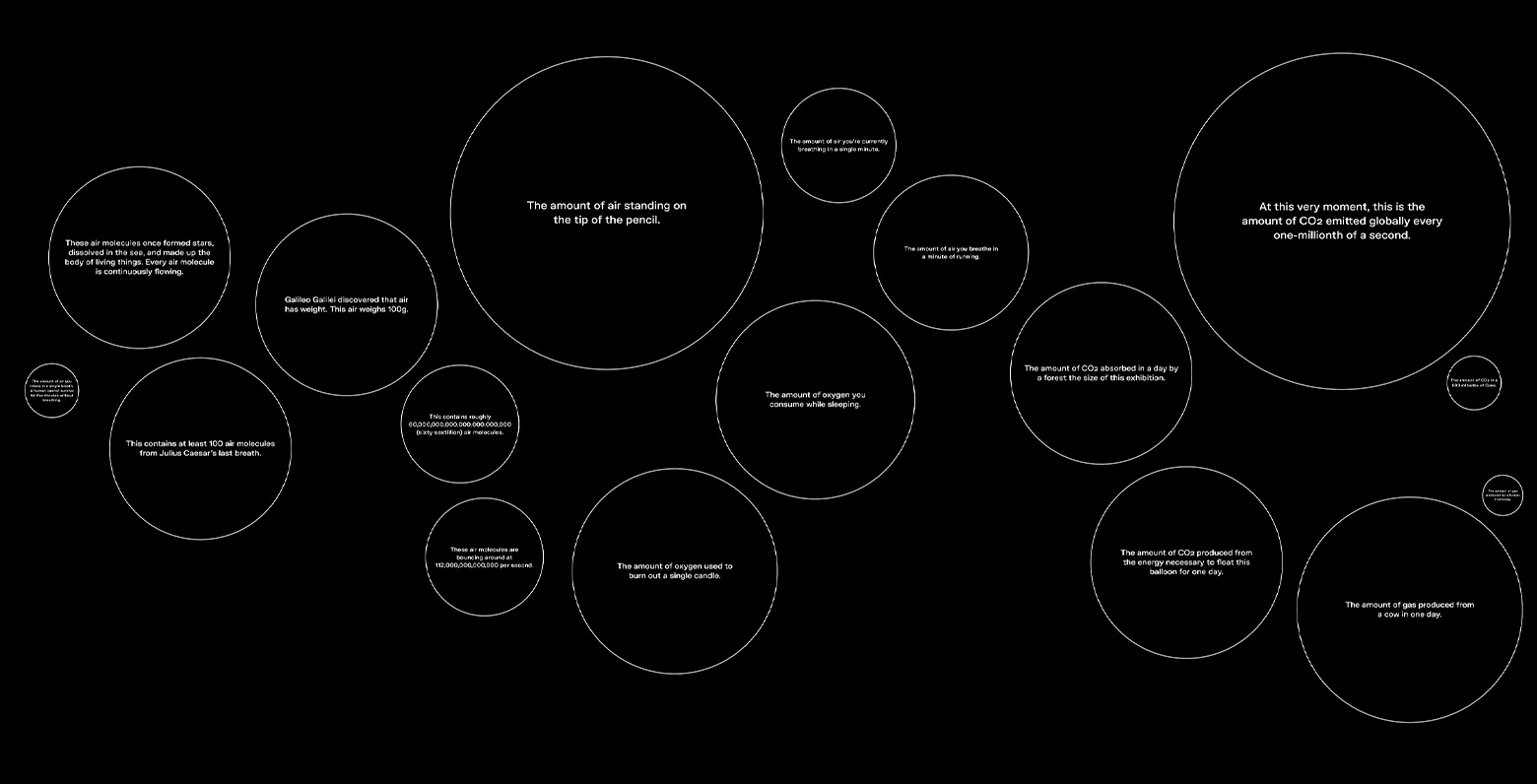 Expectations for air in the future
Ohta:
Amid the COVID-19 crisis, we currently reside in a dark, unforeseen world where we cannot meet our families living in remote areas nor visit them in hospitals. Because of COVID-19, we often find ourselves having to forego many things. What's more, air has assumed a fearsome existence. As a company that envisions the possibilities of air, we would like to remove any anxiety or threat to the greatest extent possible in providing safe and secure air. That's because the air that is essential for daily life exists everywhere and not just for this exhibition. In drawing attention to previously unnoticed air, we hope to convey that there are still many more discoveries and possibilities to reveal.
Ogata:
Online activities have dramatically become widespread due to the COVID-19 pandemic. While we are now talking online, I don't believe that all things will necessarily be digitalized. I think people will always appreciate the value of going outside of enclosed, artificial spaces to breathe fresh air.
Going forward, the world may face new reoccurring waves of COVID-19, but life will gradually get back to normal someday, and we will be able to confidently meet and gather with other people. I hope Daikin will fully utilize its state-of-the-art technologies to create air environments in which this can properly be done.
To accomplish this, I encourage Daikin to continue utilizing its air technology to create a world where everybody can relax and spend time together with peace of mind.
(Continued to Part 2)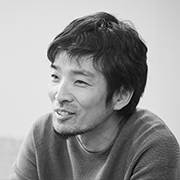 Hisato Ogata
Takram Director, Design Engineer
After graduating from the Faculty of Engineering of the University of Tokyo, Ogata studied at the International Academy of Media Arts and Sciences (IAMAS), worked for LEADING EDGE DESIGN, and joined Takram as Director in 2012. He has expertise in various fields ranging from design and engineering to art and science. He serves as a design engineer who performs a wide range of activities that relate to both software and hardware.
Main projects include "Hakuto," a lunar exploration rover (design concept development and styling), "The Mimicries," an NHK Educational TV program (art direction), the "On The Fly," an interface integrating print and digital media (system development), the "21_21 DESIGN SIGHT Exhibition "Athlete" (project management).
He has won numerous prizes including the German iF Design Award (2005), and Jury Selection Award, an award given to an outstanding work selected by the Jury at the Japan Media Arts Festival (2012). He has served as a Good Design Award judge since 2015.