Based on my experience of residing in Belgium and Germany after joining Daikin, I currently work in collaboration with other regions in design and brand development to connect Japan, Europe, and other bases. Today I would like to describe the backstory behind the design development of "Daikin Emura 3," the air conditioner flagship model in Europe.
Differences in the design breeding grounds of Japan and Europe
I am often asked, "What is the difference between work for Japan and work for Europe?" and I think that the biggest difference is probably the foundation for "what are the important elements of design." Until now, I've agonized over differences, but a clue may be found in the selection of a product. For example, people who have lived a long time in Europe always value the design of a product when making a purchase, and household appliances are no different. To a certain extent, functionality is important, but in Europe "beauty" and "style" take priority over "ease of use" and "convenience," and prompt people to buy when they begin to feel, "I want to have this in my home." In Japan, the tendency is to prioritize function.
For example, I was familiar with the custom of people in Europe to enrich their lives through interior design by painting a living room to decorate the room or livening up a room with indirect lighting. That kind of sensibility has been passed down for generations. Rather than seeing design as something special, it is seen as being routine. In such an environment and with those values, the same is sought for air conditioners. Naturally, as a designer, I share much of that same thinking, but the market expectations in Europe are high, and this made the design of this air conditioner an extremely challenging theme that required great effort.
What about the approach as a "company that provides solutions with air"?
My first thought was "What is proper for a Daikin air conditioner?" Our television commercials also promote Daikin as a "company that provides solutions with air," and when thinking of air as the pivotal factor, I tried to reconsider the basic operation that is the core of the air conditioner, which is to "draw in and deliver air."
An air conditioner is not something that is just mounted on the wall to match the interior design. Our mission is to deliver warm and cool air to our customers. How to convey air with "defining characteristics" was the most important requirement.
In addition to performance, I also wanted us to be particularly exacting for thinness and movement of the movable panel. Ultimately, it was designed with consideration for its appearance as an air conditioner, its installation environment, and its manner of use.
"Daikin Emura 3" elements and delivering air with the indoor unit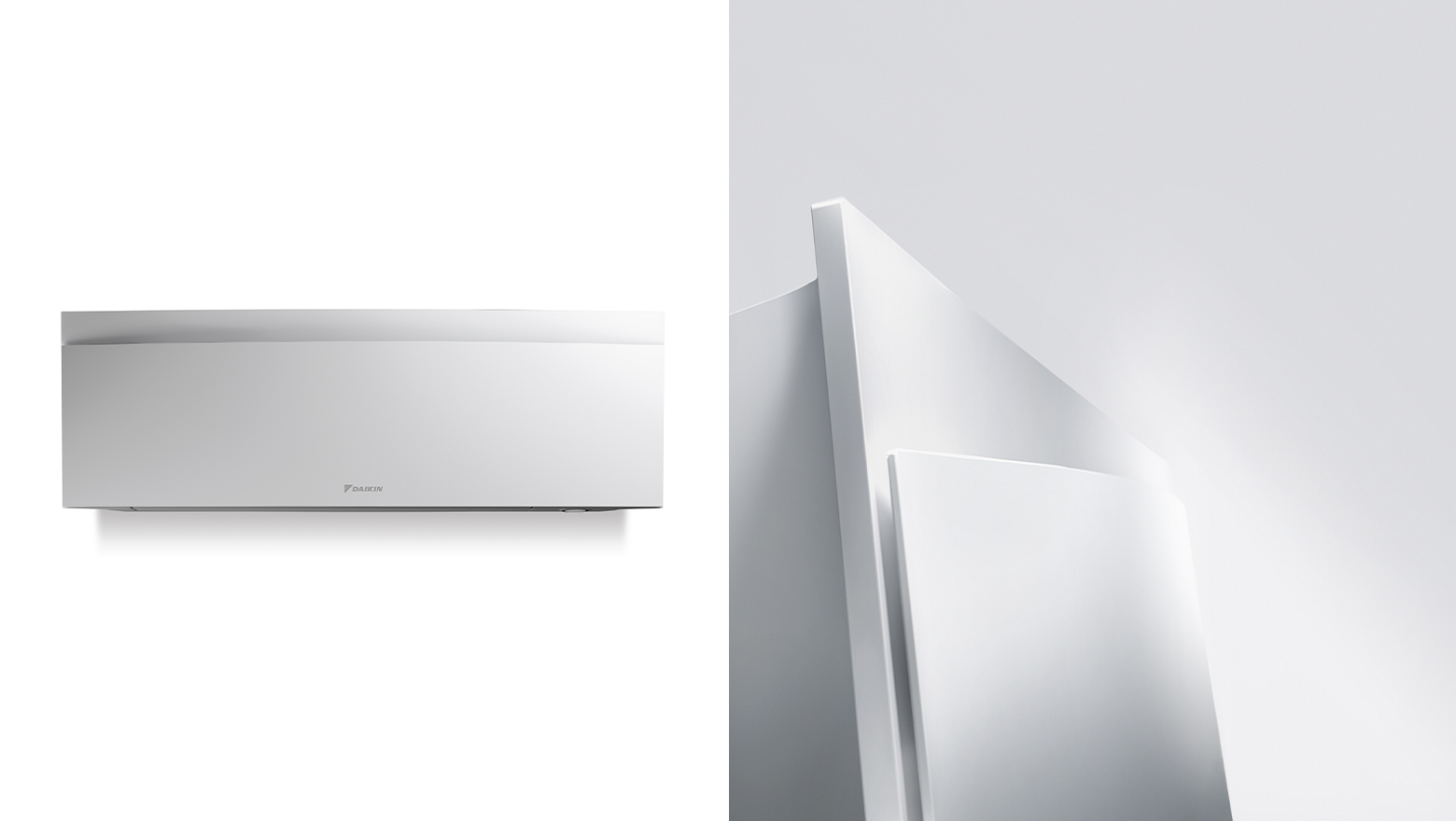 How to utilize shadows was important to realization of "Daikin Emura 3," but what made this difficult to achieve was the design of the front and back panels. Normally, no shape is given to the back panel, but I worked over and over with the engineers to create the ideal surface. This enabled us to bring many visual effects for both operation and operation stop.
The lifting movement of the front panel during operation casts a strong shadow on the side of the back panel. This softens all the complicated mechanical elements inside, and the form in which air is simply drawn in and delivered stands out.
When closed during operation stop, both the front and back panels have a rectangular shape. At that time, the surface directions are different, naturally creating a contrast between surfaces. In the European market where there are no width limitations, a position that looks spacious can be seen and an attractive interior is achieved. I think that the air created by these types of things make users feel even more comfortable.
Many air conditioners in the world are designed to be extremely attractive when closed. However, this means that "the air conditioners are more beautiful when they're not operating," which seems to me to be a contradiction. I wanted the new "Daikin Emura 3" to be attractive during operation. To achieve this, we created a design with a lean structure that included movement in which the panel opens, the flaps move, and then the panel closes—all of which is beautiful and stylish.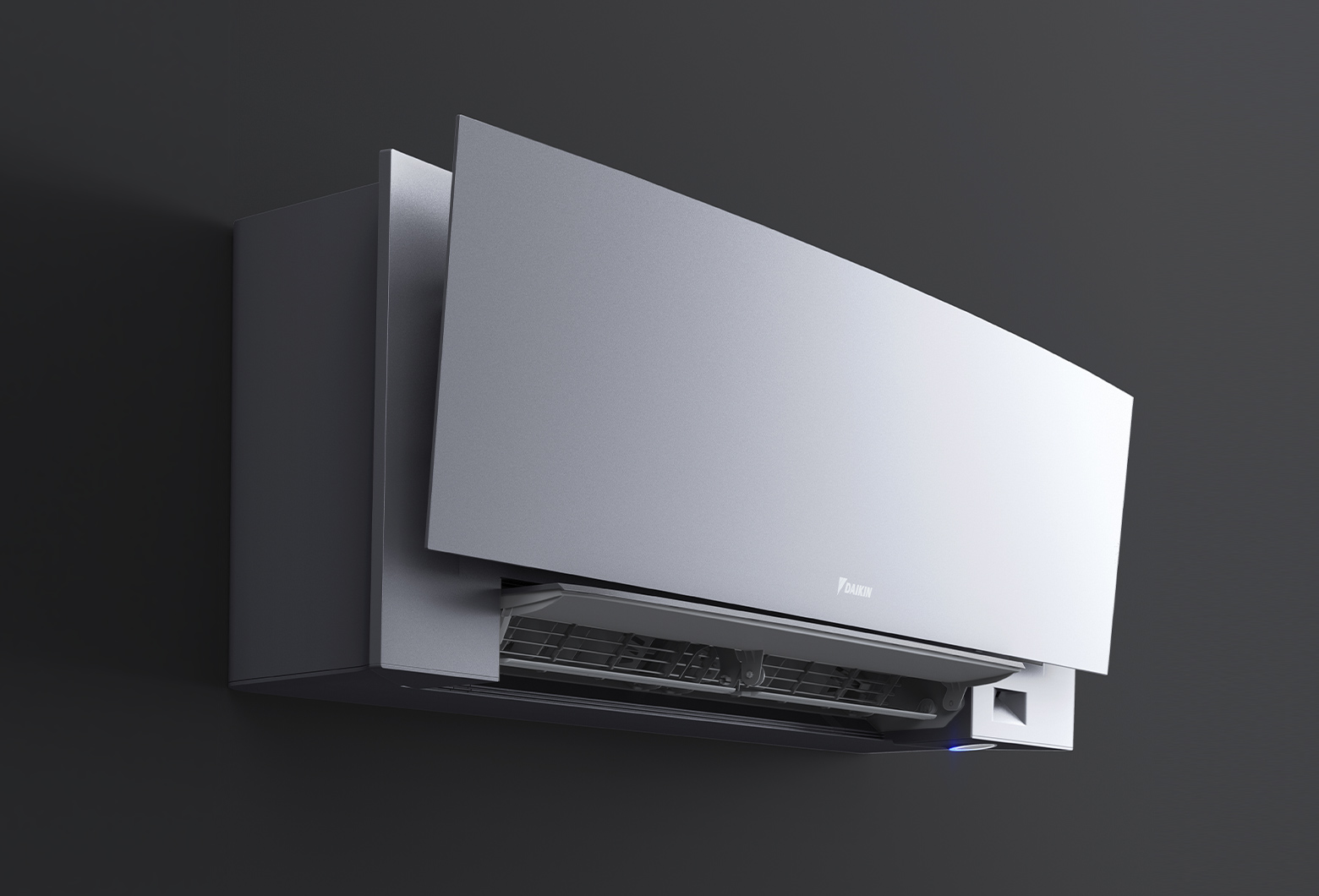 Remote controller operates the "Daikin Emura 3" elements and indoor unit
User experience was something that we could not forget this time. The remote controller is what people actually handle to change operation of the indoor unit. Since there was an opportunity for us to design the remote controller together, I was conscious of the size and color of the remote controller along with details, including LCD font, and wanted everything designed to provide a consistent experience. Even if the remote controller display appears small at first glance, information is organized with only the necessary information displayed and is easier to read than conventional remote controllers.
What I pursued was beautiful airflow from the indoor unit by the push of a button on the remote controller since the story of comfortable air begins with the remote controller and is the "future experience of air that is characteristic of Daikin."
Aiming for brand design through "Daikin Emura 3"
I was involved in the development of "Daikin Emura 3" this time because of my position as brand designer. From this perspective, I think that just making a stylish design does not strongly resonate in the hearts of European customers, but there is true meaning in conveying an attractive appearance along with the company philosophy through design.
Products having worldwide acceptance also have brand power. I think true branding is a universal design unbound by country or cultural differences and becomes a common language that spreads worldwide. Replace that with Daikin, and I think it would be a simple experience of pure air of the air conditioner itself. After that, beyond the fundamental sensation of wanting to feel cool or warm, I would like people to experience air that is characteristic of Daikin. The development aim for "Daikin Emura 3" was to further raise the flagship to a level that persuasively says, "This is the Daikin experience."
Daikin has various fields of activities that widely extend from Japan to overseas. Air, our primary area of interest, universally connects us around the world. I honestly think by only changing the way you think about things you can find Daikin to be an extremely interesting environment. If you take on many challenges, there will be various solutions, and those solutions can improve the environments of many people. I would like to build a brand design by continuing to take on challenges in which those types of solutions accumulate one after another.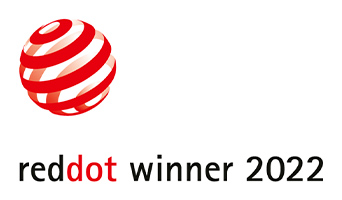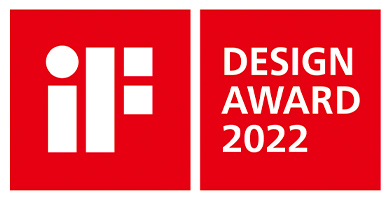 iF DESIGN AWARD 2022
https://ifdesign.com/en/winner-ranking/project/daikin-Daikin Emura 3-iii/346595