Since July 2018, Daikin Industries, Ltd. has been promoting a project to create spaces for the "office of the future" through "CRESNECT," a co-creation platform for spatial data that is being jointly promoted in cooperation with various companies. As a first step, we opened "point 0 marunouchi," a coworking space in July 2019. Through that involvement, we learned that focusing on customer experience (CX) also has a positive influence on design.
Valuing "comfortable spaces" over "machines"
What customers expect from us is a comfortable space that can be experienced through air conditioners. In other words, what we have to offer is not a "machine" in the form of an air conditioner but rather the customer experience (CX) that it provides. With Daikin shifting its business from selling "goods (machines)" to creating comfortable "spaces," this concept is becoming more and more important.
The most important aspect for enhancing CX is data collection and analysis. That is why the spatial IoT database platform "CRESNECT" was launched. In this project, companies transcend industrial boundaries to accumulate and share not only the air environment data that Daikin can collect but also all kinds of spatial data deriving from such concepts as sound, light, texture, interior design, and the time prior to and after reaching the locality.
Because of the various factors involved, it would be impossible for Daikin to generate the data solely on its own.
Consequently, we established "point 0 marunouchi" as a coworking space in collaboration with various partner companies to conduct a CX demonstration that allows customers to experience these elements.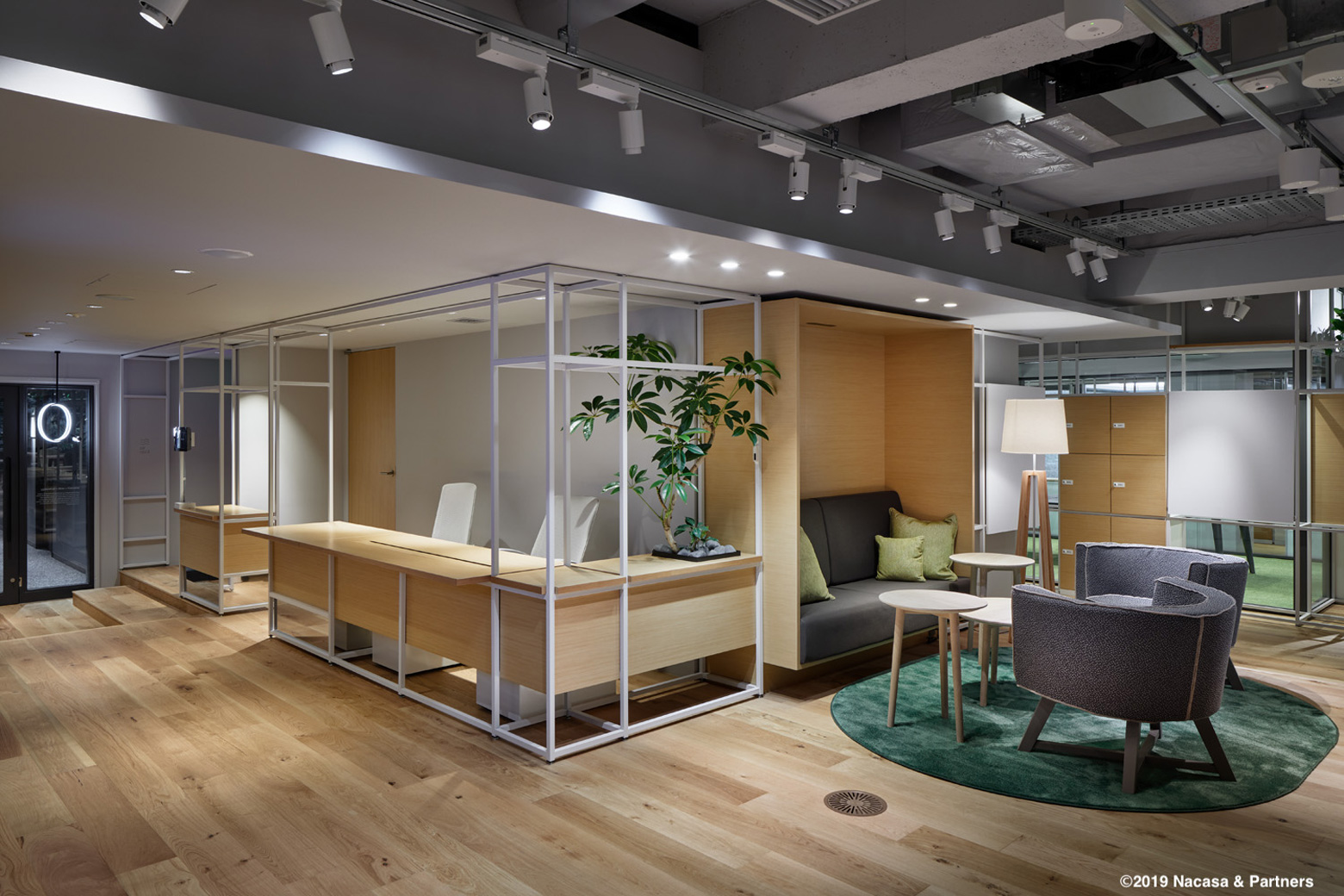 Creating spaces for the office of the future
With "WORKTECH (work x technology) as the basic concept, "point 0 marunouchi" opened in Marunouchi, Tokyo, in July 2019 as a proposal to society for future spaces and serves as a place where people who think about offices of the future can gather and share data and technology.
At "point 0 marunouchi," Daikin has provided office spaces where people can work more efficiently by installing booths where people can concentrate on their work; individual booths where people can confidently enter even during the COVID-19 pandemic; "Wind Creator" that produces the feeling of a natural breeze in an indoor space; "Air Spot" that creates comfort at the entrance area for visitors; and air conditioning sofas that individually adjust to the body temperatures of the people sitting on them. In this way, Daikin aims to improve the value of the experience based on sensing data collected from these devices and user preferences.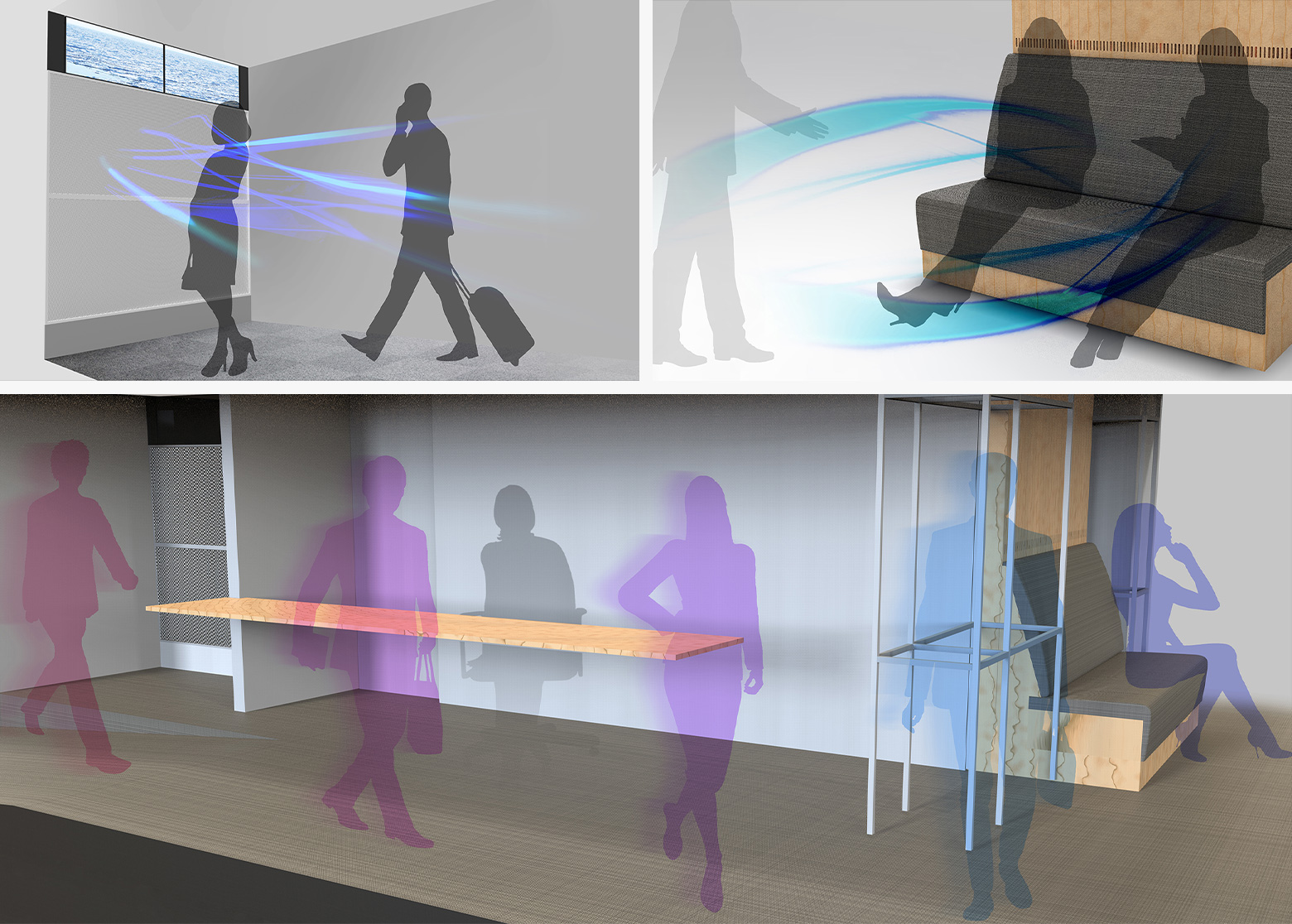 As a support project for space creation, "point 0" will go forward by deploying the CX verified at "point 0 marunouchi" to different places. "ONS powered by point 0" is a satellite office basically consisting of private rooms and is scheduled for establishment in the Senri area of Osaka. Also, Daikin is thinking of creating its own content for new space creation in the future.
"CX" as the essence of design
Our intention had been to understand customer experience as the ultimate goal for design for both products and user interfaces. As with "point 0," we feel that we have once again seen a glimpse of the essence of design by thinking from a CX viewpoint in all elements including goods, value, shapes, and colors. In this way, the value that Daikin provides is not limited merely to its products but will be transformed into various forms for years to come. As part of such efforts, we will continue to create a brand identity that is consistent with CX.