Daikin Industries has launched its new MCK70Y Streamer air purifier with humidifier. As the threat of the novel coronavirus (COVID-19) continues to cast a dark shadow over the globe, the role that air purifiers play has become increasingly more important. Here the two designers who worked toward its development discuss the new era surrounding air purifiers.
Change brought about by COVID-19
Yamashita:
In the ten years that I've been involved in design development of air purifiers, air purifiers have, in fact, undergone a gradual change in design during that time. Unlike air conditioners and heating equipment, physically experiencing the effectiveness of air purifiers is difficult. For this reason, functionality, such as modeling and lamp display, was often used to convey effectiveness. From that trend, the understanding of air purifier performance steadily deepened before giving way to the emergence of apps providing detailed information on air. Now the preferred trend appears to be a smart design that exhibits a conscious effort to harmonize with interior designs.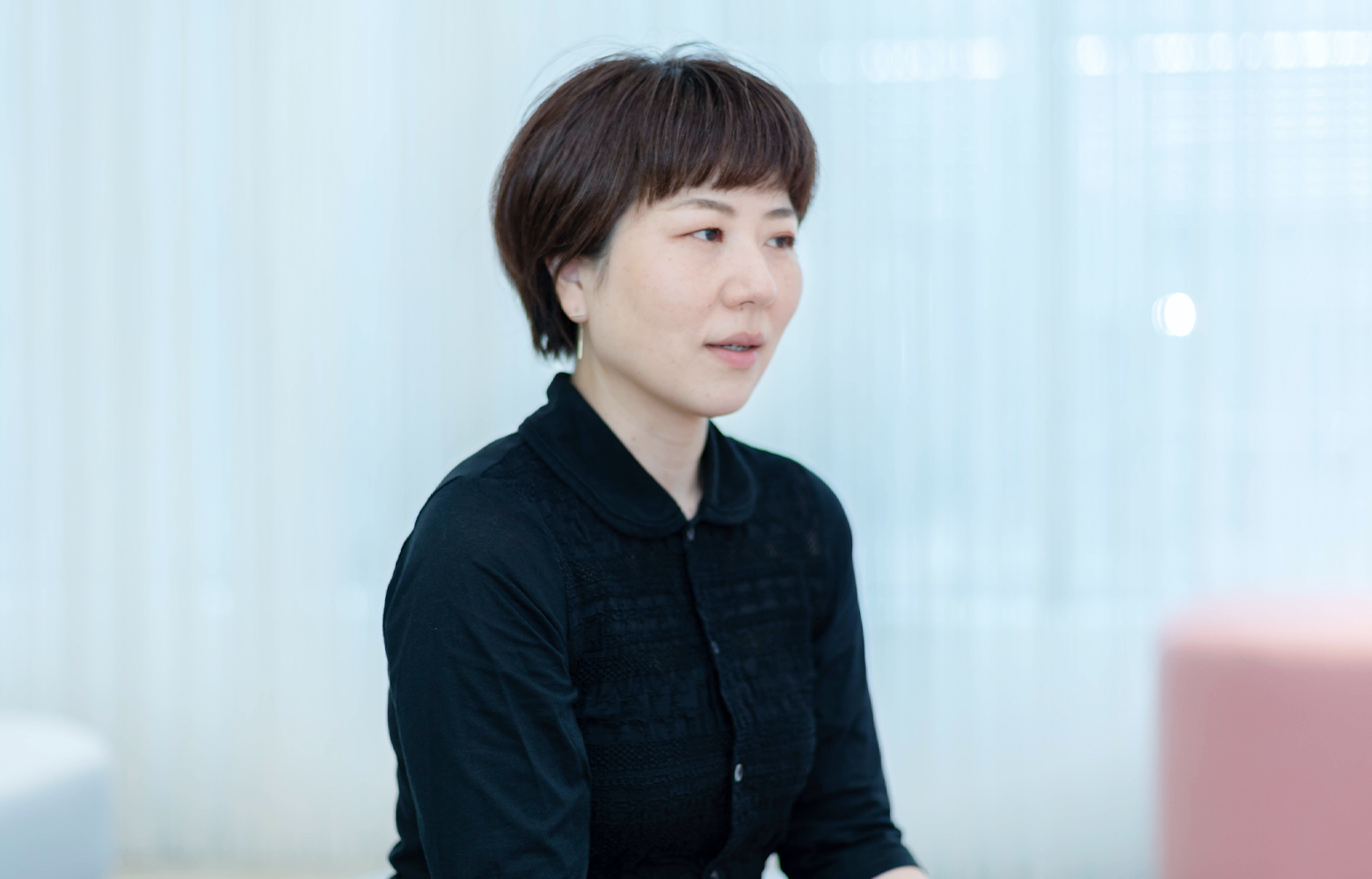 Higashiyama:
Not only have designs changed, but the situations where air purifiers are needed have also greatly changed due to COVID-19. Previously, the main purchasers of air purifiers were people with straightforward problems such as those suffering from hay fever or families with small children, but as the length of time spent at home has increased with remote work, we've also seen an increase in people who had previously been oblivious to air quality but are now acutely aware of it. Similarly, not only in homes, but the need for air quality in public spaces such as hospitals and schools has skyrocketed, making air purifiers a familiar, necessary part of our daily lives. This has caused us to review our relationship with air purifiers and sense of distance.
Concept behind the new air purifier
Higashiyama:
My first thought was a desire to create a new air purifier design that affords a cozy fit with the lifestyles of the future. To do that, I had to recapture what we had taken for granted.
Yamashita:
In this respect, I think Higashiyama-san was successful in actively investigating and making new, innovative proposals in those areas that had been overlooked by people like me who have spent a long time involved with the development of air purifiers. For myself, I took the opportunity to work on aspects that had long been difficult to achieve until now.
Higashiyama:
With more time being spent at home, including remote work, more time is required humidifying the room, which also increases the frequency of supplying water. For that part of daily life, we made the irksome task of supplying water easy enough that it could be done quickly whenever a few moments became available. In addition to conventional water supply that draws water from a tank, we investigated the shape of the supply water inlet so that water can be supplied directly to the equipment and be easily filled using a cup or similar means. Not only does it increase the convenience of supplying water, but maintenance was also improved by making the shape of the tank simple to wash.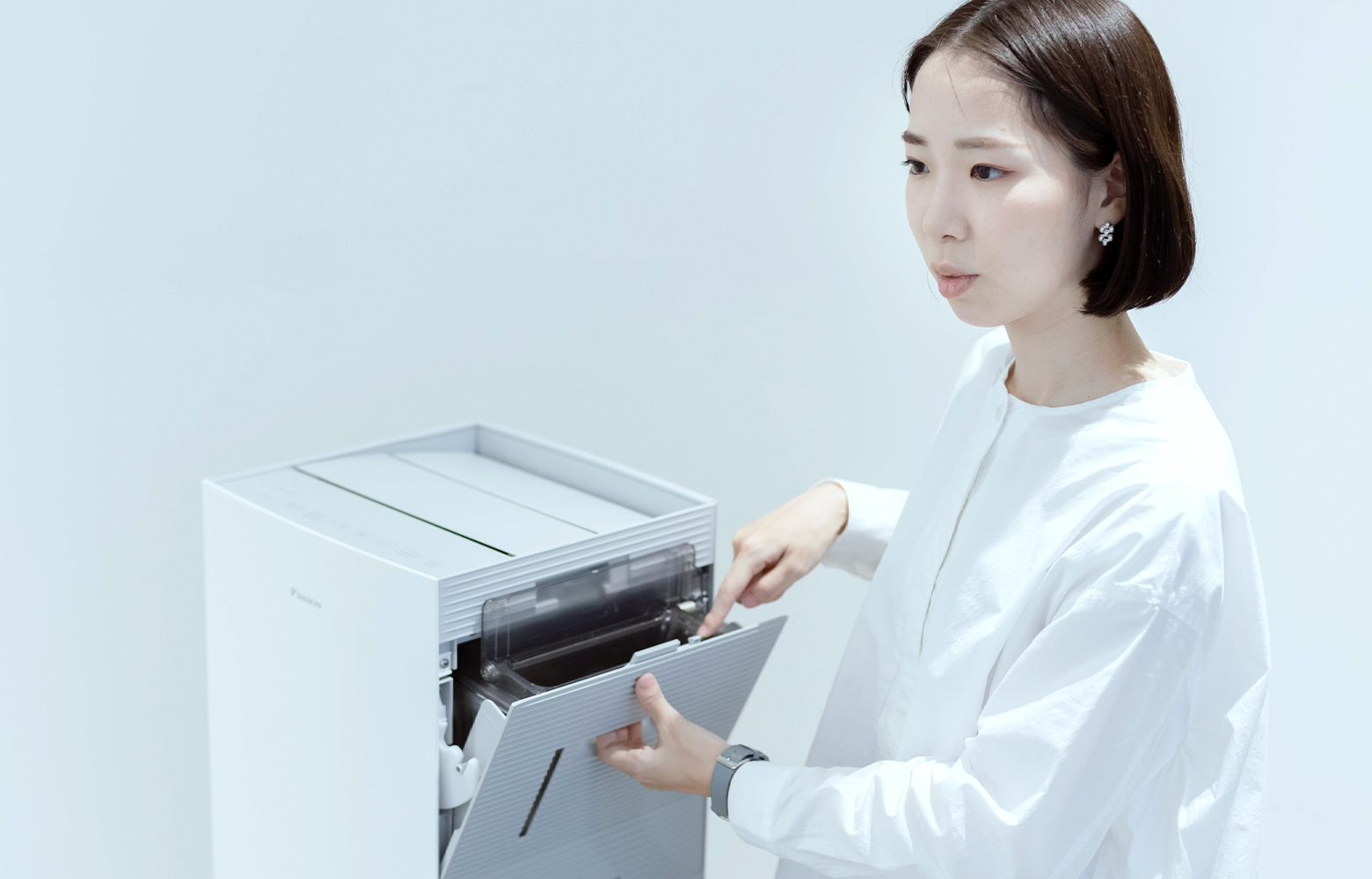 Yamashita:
To easily harmonize with a diversity of interior styles, the CMF design was redesigned in color and texture. Color coordination for basic white was performed with a neutral white to retain a fresh, clean feeling. For brown, brightness was reduced to give a color tone that evoked a sense of dignity and sophistication. Also, a matte finish was given to the surface to facilitate adaption to interior design elements such as wallpaper and fabric. As much as possible, we aimed for a texture that moves away from the "artificial feeling" of resin to one that brings a cozy sensation to people in their daily lives. By changing colors of the front panel and the main body behind it, a color scheme was devised that created a contrasting shadow from the main body making the entire model appear lighter.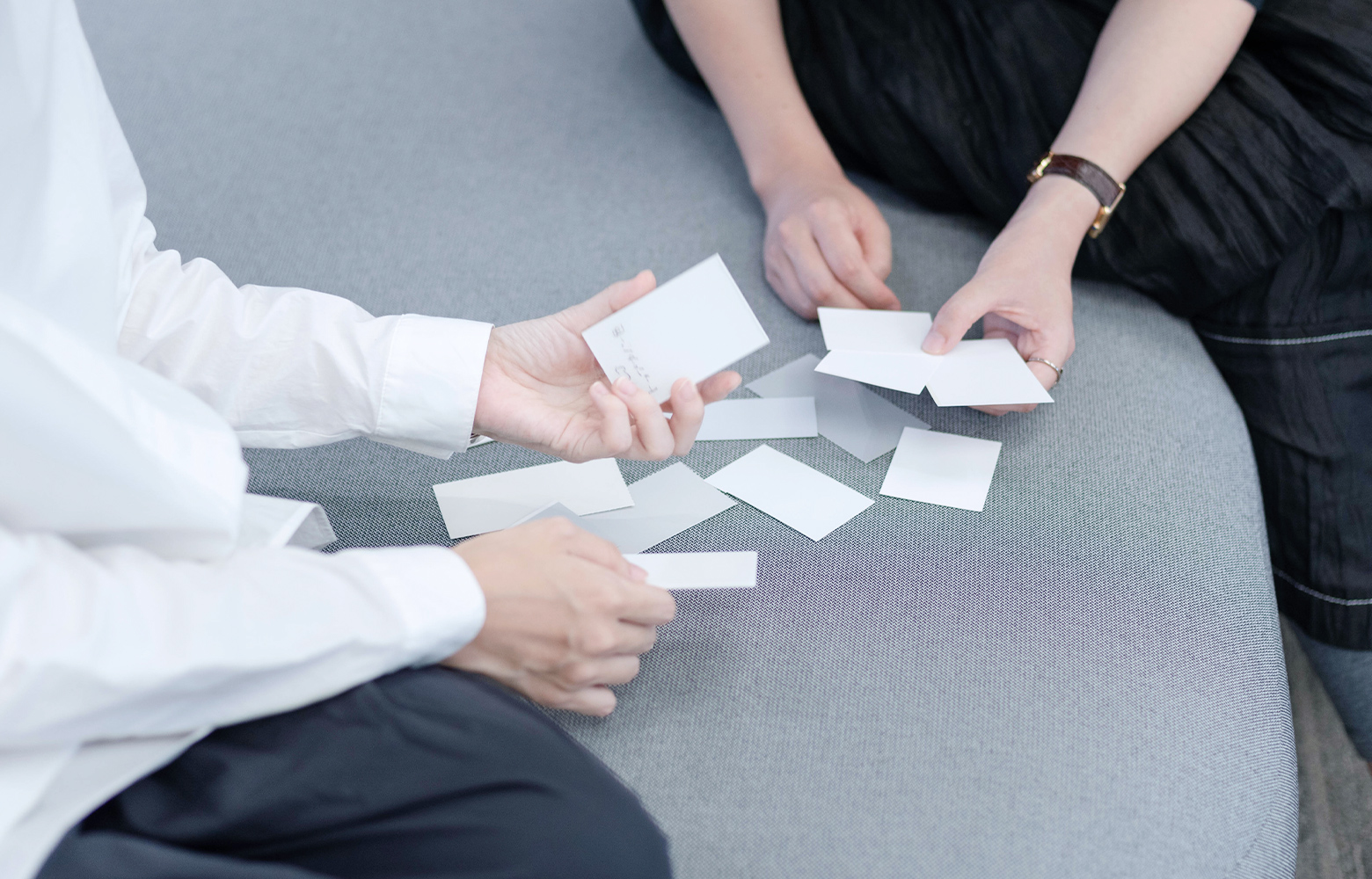 Thinking of a cozy fit with the daily lives of customers
Higashiyama:
In keeping with the thinking of using the daily lives of customers as the base, the most significant change was the operation display. Without hesitation, I decided that the display unit in the front panel had to go. The conventional approach called for monitoring humidity and air quality on the front panel and an operation unit on the top. Nevertheless, I unwaveringly decided to concentrate on the top surface in the thinking that customers would find the light of the LED to be distracting when inhabiting interior space nearby and complain about it.
Yamashita:
This was particularly challenging, but it wasn't a baseless proposal. When you consider the time at home spent between sitting in a chair and moving around indoors, air quality details can be fully understood from the top side. Furthermore, because smartphones are always on hand in modern daily life, detailed information can easily be obtained by using an app no matter where the unit is installed. At the same time, the air quality is expressed by color changes, whereas other operation modes are displayed in white, giving a sense of unity and variation to the LED lamp color scheme. This enables people to recognize the air condition even from a distance.
Higashiyama:
With all these features, the design looks beautiful anywhere it is installed. The front and back panels have the same shape with a slightly curved surface as if they were covered in air. By properly designing the back surface where the screws that had been hidden are now exposed, we provided freedom to install to any space at any angle.

Designed with a high awareness for air
Higashiyama:
Until now, I only wondered about air cleanliness when I noticed a strange smell or saw that the room appeared hazy. But with COVID-19, it's really scary to imagine a virus with no smell and no change in color floating in a normal room setting. Having somewhere to look to instantly see that the air has been cleaned makes me feel reassured.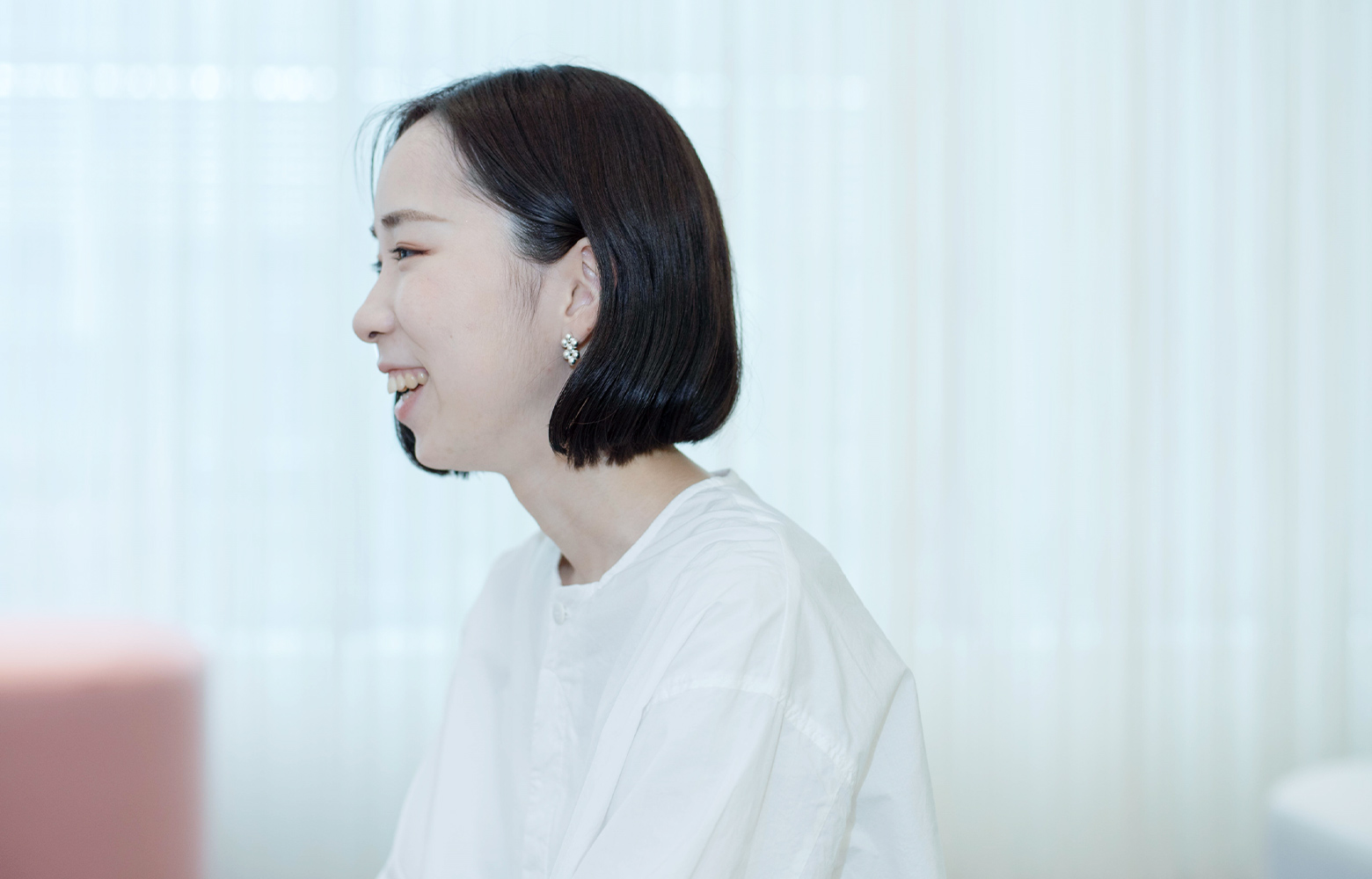 Yamashita:
In the future, not only will awareness increase for air quality where a person is at, but awareness will also increase for larger issues involving air such as "climate change" and the "global environment." Even the air within a few meters radius of our living space is affected by environmental problems. That's why I think manufacturing that pollutes the air and consumes excessive energy to make a product to clean the air is putting the cart before the horse. Not only do we need to offer responsible products and experiences during use, but that same approach is needed throughout the product life cycle from manufacturing to disposal. Consequently, I think we must consider design from an even broader perspective.
Higashiyama:
To deliver air that provides confidence, we are exacting for each product part, and I hope that this air purifier, which was created by a united team, will become a part of the daily lives of our customers.
COVID-19 has significantly changed our sense of values toward air, and I strongly believe that this change will generate a new approach and values. In the belief of wanting to deliver safe and comfortable air, we would like to approach the invisible air from various perspectives and angles with a concept that is unique to the coming era.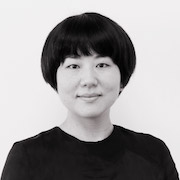 Mana Yamashita
Product Designer / Technology and Innovation Center / Daikin Industries, Ltd.
After joining Daikin Industries, Ltd., Mana Yamashita worked on the product design of residential room air conditioners and air purifiers (Clear Force, humidifier air purifier, and CERAMHEAT). She also engaged in prototyping for projects themed on "spaces where people gather," preliminary proposal activities for audio remote controls using new materials, and trend research.