DK-CONNECT is a web service utilizing a cloud-type air conditioning management system to control air conditioning and facility equipment used in office and commercial buildings. This cross-device platform can be accessed using both personal computers and smartphones and was designed with not only building managers in mind but also tenants and various users.
Possibilities engendered by DK-CONNECT
As Japanese Prime Minister Suga referenced to in his general policy speech "Carbon Neutral (decarbonized society)," companies have an obligation more than ever to strengthen their environmental protection initiatives. Likewise, as the number of workers in the Japanese workforce continues to decline, many companies face the serious issues of having to resolve labor shortages and improve productivity.
DK-CONNECT enables improved efficiency in operations by using apps to manage setting details such as room temperature adjustment, energy conservation, and air purification. Because it operates remotely, the service can lend support to the promotion of remote work. Moreover, since no installation is involved for existing facilities, it increases design freedom in buildings and interiors.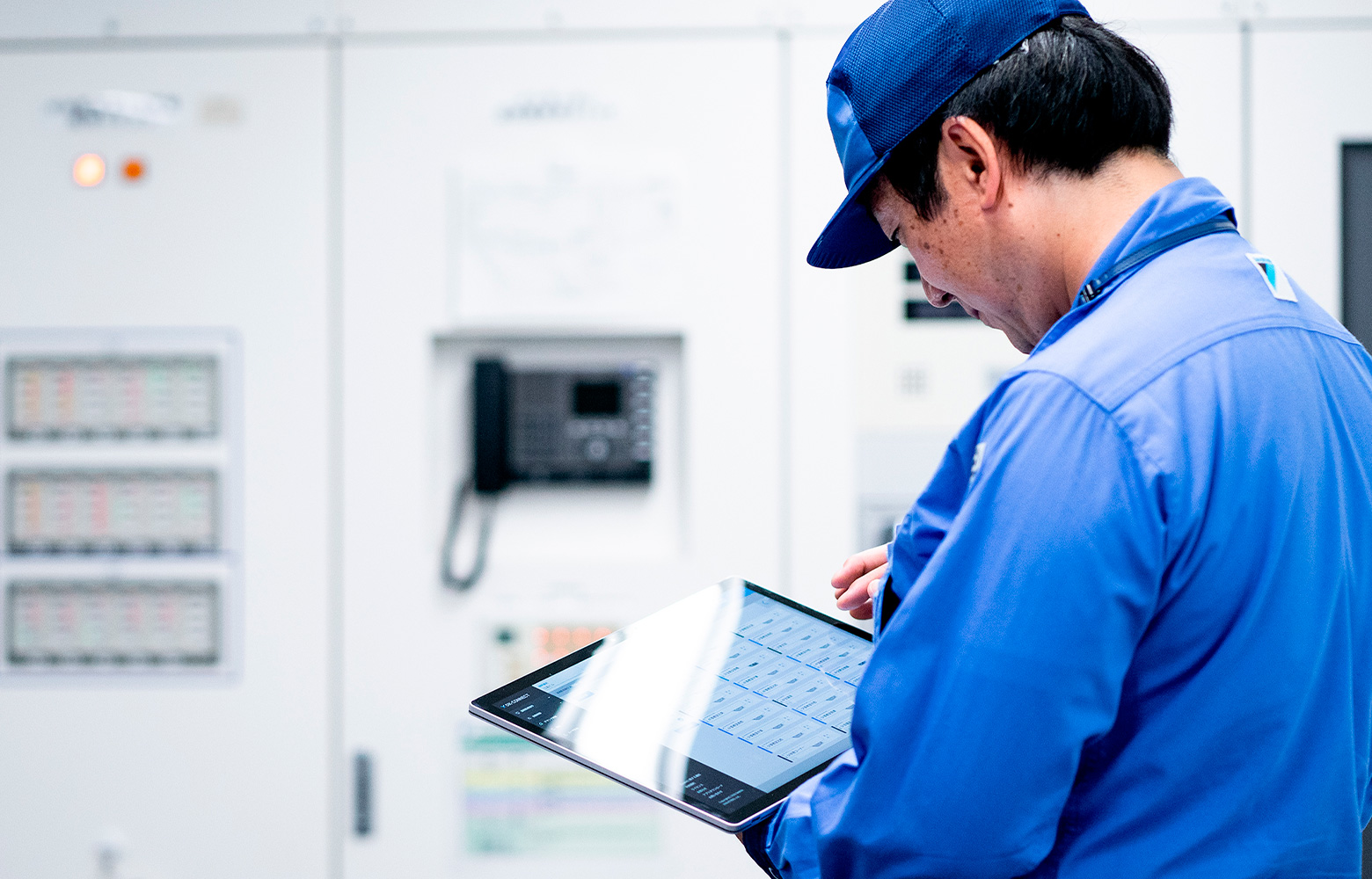 Also, DK-CONNECT represents a shift change from conventional business models. Within the flow from equipment sales to maintenance and replacement until now, each phase had previously been handled by a different department. In DK-CONNECT, cloud management utilizing IoT can be used to obtain customer data and data relating to operation conditions. Not only can this data be shared within the company, but it can also be given as feedback to customers, leading to new service proposals and equipment replacement. In this way, it supports our new "circular type" business model that creates recurring streams of revenue.
For example, looking at the amount of substances collected by a filter lets service technicians know when it needs replacing, and an approach can be made from the company before the customer is even aware of the issue. Or, when the air conditioning is seldom used, the cause can be investigated, enabling an opportunity to propose new equipment or services. By providing value in the customer experience that is consistent from purchase to replacement, we believe that Daikin products will continue to be used for a long time.
UI/UX that assumes a broad base of users
With the increase in customer contacts, even design touchpoints, such as logo and applications, are important. The DK-CONNECT logo combines the D (Daikin) and C (customer). This signifies our desire to broaden the DX-CONNECT concept by designing situations in which we firmly connect with customers in locked arms.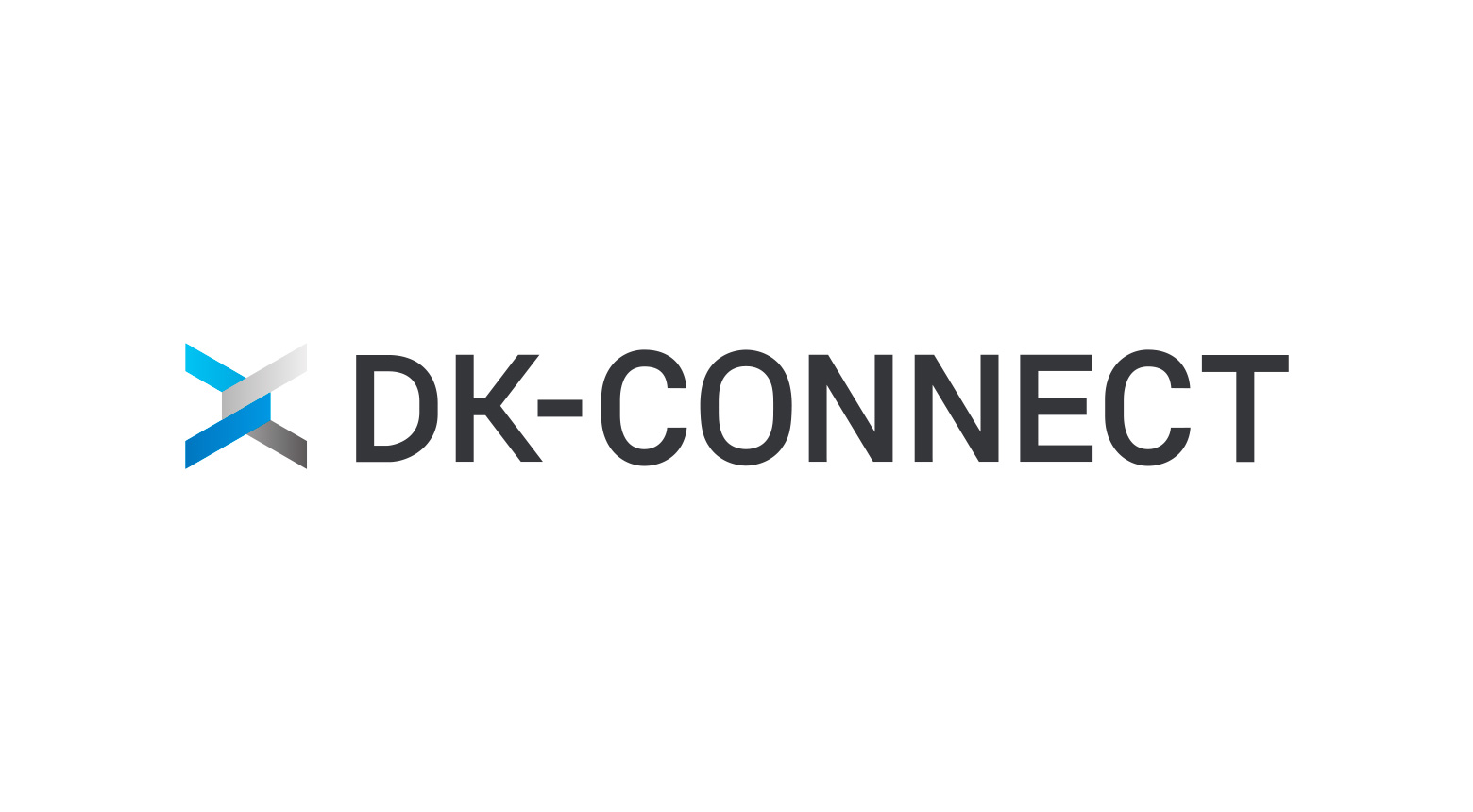 In designing the operation screen, advanced users were assumed to be in the majority, and there was high awareness for improving work efficiency. Unlike the operation performed by general users, oversimplification of operation in business applications for these advanced users makes operation conversely more time consuming and stressful. Similarly, operation that is overly complicated forms a barrier preventing use by a broad base of people.
How many buttons are appropriate per page? Is it better to divide or consolidate pages? In terms of operability, are dials more convenient for inputting numbers? Is it better to select the date on the calendar? To strike a balance, we performed interviews with users while doubling up communication efforts to ensure a solid design.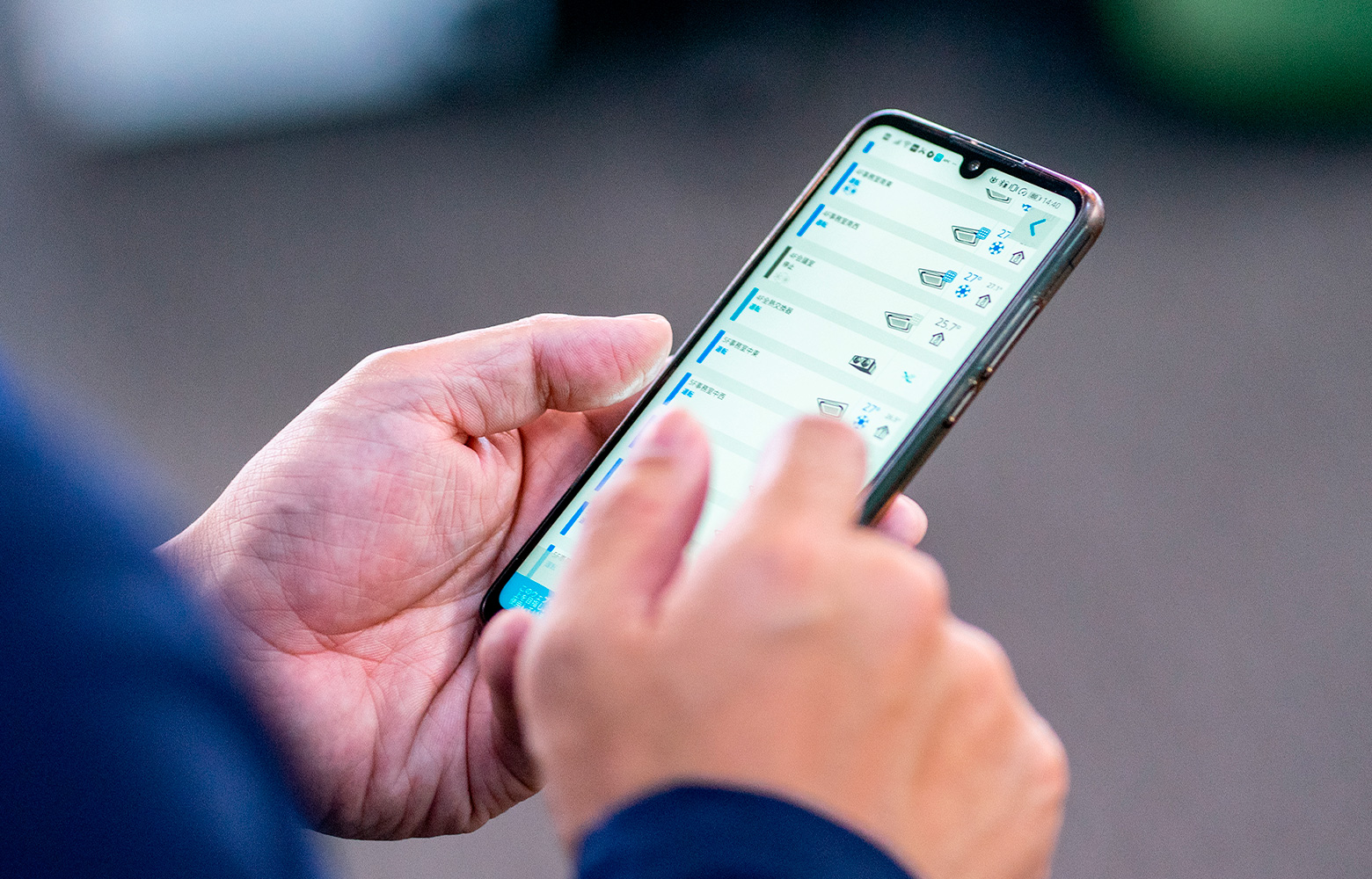 Taking all of this into account, it stands to reason that in-house designers would be responsible for aspects relating to UI and UX. Only in-house designers can create designs from an understanding of their company's products and make assumptions on how the performance of those products can be maximized.
DK-CONNECT draws an image of the future
The connection with customers brought about by DK-CONNECT enables us to speedily develop new digital products and service solutions and continue evolving them. By applying the user's perspective in data analysis of air conditioning operations and sensors for all office buildings, schools, manufacturing industries, and commercial institutions, we can create true UX with whatever provides real comfort to customers. That is what defines the DK-CONNECT mission.
Even if a customer requests the addition of a function, the designer's role is to go to the actual site and investigate the basic issues to determine whether the requested method is actually practical and whether there are any potential problems that have escaped notice. Only by understanding the entire situation based on communication with customers and data analysis results can a designer generate design solutions that come close to true UX.
From now, DK-CONNECT will operate at various facilities that exist in the city. The comfort that people experience has a significant impact on not only the people inhabiting that space but also on company profits, the economy, and the social environment. Design should have the power to develop that.