Where is the Project Site?
The Cardamom region in the southwestern part of Cambodia is a wilderness paradise and one of the last remaining old-growth forests in Southeast Asia. The region has the country's heaviest rainfall, and the waters that flow through here don't just provide drinking water but also support a livelihood for tens of thousands of people in the form of farming, fishing, and hydroelectric power. The products of the forest also constitute an integral part of the lives of those who live here. But over the years, the forests have been depleted by illegal logging and the clearing of land for farming. Wildlife poaching is also a serious problem.
What's the Project About?
Under the project, CI (Conservation International), the government, and indigenous people are working together to protect the Central Cardamom Protected Forest and its environs in the heart of the Cardamom region. The project will support the Ministry of Agriculture, Forestry and Fisheries of Cambodia to more effectively crack down on illegal activities in the region, improve people's lives by diversifying means of livelihood, and establish an endowment to ensure that project activities are sustainable.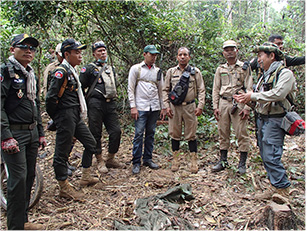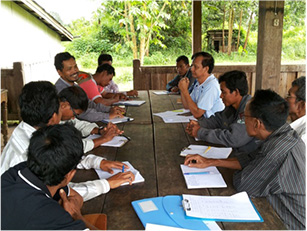 © Conservation International/photo by Pengly La