Where is the Project Site?
Amapá State in Brazil is located just below the Equator and north of the mouth of the Amazon River. Occupying a portion of the Amazon, the world's largest rainforest, it also makes up part of the Guiana Highlands. Most of the old-growth forest here remains untouched and Amapá is the most wild of Brazil's states. This wilderness has supported the local economy over the years; for example the forest provides plants like the acai palm and Brazil nuts, and the waters running from the forests support industries such as fishing, agriculture, and forestry. However, the state's industrial structure is expected to be drastically altered upon completion of hydroelectric power dams that will link with the nation's power grid. It is crucial that development makes sustainable usage of the region's bountiful nature.
What's the Project About?
For people living in Amapá State to continue reaping the benefits of nature's bounty, sustainable use of the land is imperative. In addition to promoting forest management by the local communities living around the Amapá National Forest and the Amapá State Forest, the project supports agroforestry programs. Besides, communication networks are being set up to promote participation by communities in a state-wide program to manage and protect Amapá's nature.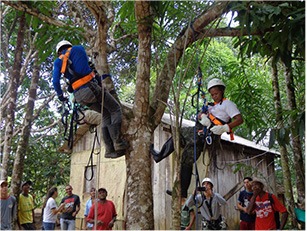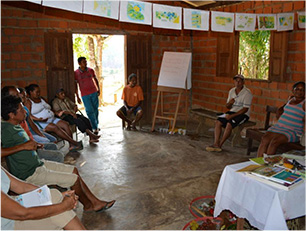 © Conservation International/photo by Josinei Garcia